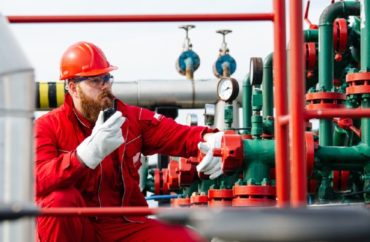 The CNX Corporation, a natural gas company in Pennsylvania, wants to help local high schoolers learn about possible trade job opportunities. The program also helps them learn about how to interview, writes resumes and dress for success.
Salena Zito, a Washington Examiner reporter and College Fix advisory board member, covered the success of the program in a March 6 article.
She wrote:
CNX, one of the largest independent natural gas exploration and shale production companies, quietly began a mentoring academy at the beginning of the 2021-22 school year for disadvantaged young people to help them fully realize their potential and see the chance for upward mobility to which they never knew they had access.

Founded by the energy company's CEO, Nick DeIuliis, who grew up in working-class Chartiers Valley, the program has the students meet once a month. They attend field visits with different trade associations as well as on-site visits and listen to guest speakers, usually CEO's, to discuss career paths that don't necessarily include college. There is also instruction in resume creation, job interviews, civics and business, and how to dress for success.
"The overall objective is to take these students from a place of no post-high school direction to a path of prosperity by exposing them to opportunities in the trades," Zito wrote.
The second objective is to "ensure that they secure a job or an apprenticeship by the time they graduate."
Nick DeIuliis, the CEO of the company, said he wants to go beyond the typical corporate statements about diversity and social responsibility.
He told Zito:
Big picture, we're saying there's all this virtue-signaling and glad-handing when it comes to corporations with what they call ESG, corporate America's measuring stick for social responsibility and diversity inclusion, and we wanted it to be doing something more than words on paper — in other words, something tangible, impactful and local
Deluliis put up $1 million to help fund the program.
IMAGE: Zoran Orcik/Shutterstock.com
Like The College Fix on Facebook / Follow us on Twitter