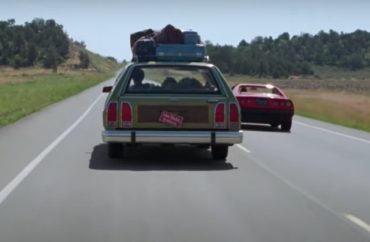 A health economist at Brown University recently told parents that it is safe to take a vacation with your kids, even if they have not received vaccination against COVID-19.
"Parents are wondering if, after a year of remote school, no playdates, and a lack of grandparent visits, they'll still have to socially isolate while everyone else enjoys their BBQ," Emily Oster recently wrote in an essay at The Atlantic.
"But the best available research indicates that families with young children don't, in fact, have to live like it's 2020 until 2022. Parents can go ahead and plan on barbecues and even vacations," the economist said. Oster has published numerous papers on health behavior, diet and social distancing rules.
Oster said that unvaccinated children are as similarly immune to COVID as a vaccinated grandma.
She said:
Children are not at high risk for COVID-19. We've known since early in the pandemic that they are much less likely to fall ill, especially seriously ill. Although scientists don't quite understand why, kids seem to be naturally protected. As a result, you can think of your son or daughter as an already vaccinated grandparent.
Oster summarized research on the vaccine and immunity to COVID.
After reviewing the research on risk assessments, she concluded:
The central goal of vaccination is preventing serious illness and death. From this standpoint, being a child is a really great vaccine. Your unvaccinated first grader appears to have about as much protection from serious illness as a vaccinated grandmother.
"COVID-19 has surprised us many times, and I'm not suggesting that we dismiss either of these concerns outright, or not try to learn more about them," Oster said. "But continued isolation is costly. Keeping children away from family, friends, and new experiences has downsides for them and their parents."
IMAGE: National Lampoon's Vacation/YouTube
Like The College Fix on Facebook / Follow us on Twitter