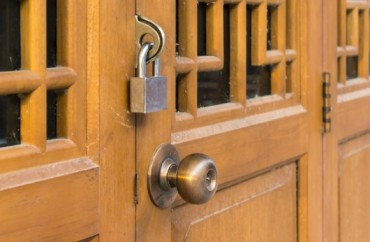 How bad is American higher education today?
So bad that Garrett Ward Sheldon, professor emeritus at the University of Virginia who has taught on political theory, American political thought, law, and religion, has predicted it's on perilous ground.
"My guess is that in 10 years, half of America's universities will be turned into vocational-technical schools or closed entirely (or possibly turned into minimum-security prisons or drug rehab centers)," Sheldon wrote in a recent op-ed for American Greatness.
Headlined "What Made American Academia Great (and How It Was Destroyed)," Sheldon highlights what a college experience should be — and what it has become due to political correctness and militant Title IX enforcement:
Such a combination of formal education in classrooms and labs with informed mentoring and society became the model for Jefferson's "academical village" at the University of Virginia and for academic freedom in America. Both effectively have been destroyed by the Liberal "political correctness" of the last 30 years, especially during the Obama Administration.

Political correctness effectively replaces free, diverse debate and a positive collegial community with Nazi-like speech control. In place of a "free-marketplace of ideas" examining all subjects and perspectives is one official ideology that eclipses all the other views. That P.C. doctrine, essentially, is that Western Civilization in general, and America in particular, is racist, sexist, imperialist and unjust. This means that nothing good can be said about certain figures or subjects (Jefferson, the founding, Christianity, etc.) and nothing bad or "offensive" can be said about "protected groups" (women, minorities, gays, Muslims, illegal immigrants, etc). This ideology has pretty much captured the humanities and social sciences in American universities (as well as the most prominent academic associations and journals, and the most prestigious awards).

This system of thought was codified and weaponized by the largely illegal and unconstitutional expansion of the Title IX Regulations in 2014. This was a provision of the Civil Rights Acts requiring equal expenditures on college sports along gender lines. It was deftly transformed into a P.C. blitz by equating "discrimination" with "harassment." When "harassment" was expanded to include "verbal" harassment, it allowed censorship and punishment of any speech that was deemed offensive or "unwanted" by anyone. Title IX offices at every American university (with names like: The Office of Conduct, Compliance, Control, Diversity, Inclusion and Demasculinization) run Gestapo-like operations of surveillance, mandatory reporting, investigations, interrogations (without due process) and reprimands, dismissals and expulsions.

Needless to say, this has had a "chilling effect" on free speech and association. Colleges have turned into social graveyards and intellectual wastelands. The U.S. Department of Education threatened to cut off federal funding to any university that did not enforce these totalitarian policies. Terror Reigned. Sadly, the people most hurt by this were the ones it was intended to help: women and minorities. Their education was trivialized and the informal mentoring that prepared them for professional life was lost, as professors had nothing to do with them beyond purely official activity, fearing charges of harassment.

All of this has had a disastrous effect on morale and enrollment, which is down nationwide. When universities, in effect, told young people: "come here and be continually harassed, abused and assaulted (or accused of doing such and unable to defend yourself)," it did not seem, along with the high cost and worthless teaching to be such a good deal.
Read the full piece in American Greatness.
IMAGE: Shutterstock
Like The College Fix on Facebook / Follow us on Twitter