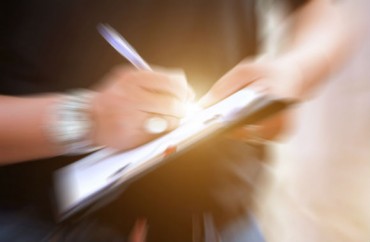 The College Fix seeks to hire a fulltime Development Associate who will join our small fundraising operation to support the Executive Director and oversee our efforts to identify, cultivate and solicit individual and foundation donors and prospects.
The candidate will help us grow our annual budget, which funds efforts to improve the quality and quantity of freedom-minded journalists in the professional media. This is a new position. It can be remote. It reports to the executive director.
The Organization:
The College Fix is the 24/7 news website of the Student Free Press Association, a nonprofit group led by professional journalists. We tell true stories about what's really happening on college campuses: threats to freedom of speech and religion, eruptions of cancel culture, and more. As we help students report the news, we encourage them toward careers in journalism.
Duties and Responsibilities:
• Consistently and promptly conduct donor communications including introductory, thank-you, and follow-up phone calls and emails.
• Organize and send written communications to include thank-you letters, letters of inquiry to charitable foundations, and collateral materials.
• "Manage up" to the Executive Director by teeing up personal donor meetings and prompting key donor moves.
• Move management and data tracking within donor database. This will include but not be limited to tracking activities and contact with donors, and tracking donation data.
• Design and carry out donor-recognition campaigns.
• Coordinate email campaigns and social media content as needed.
• Other duties as assigned by the executive director and as required by the organization. Limited travel required.
• Work with organization's consultant on direct mail and grant proposals as needed—but prior experience in these areas is not required.
• Help organization launch and manage digital fundraising efforts.
Qualifications:
The ideal candidate will have some knowledge of the nonprofit industry, some experience in the conservative/liberty network, confidence in oral and written communication, and strong organizational and project management skills.
He or she should be skilled at multitasking and managing priorities independently and demonstrate consistent and close attention to detail. Flexibility and adaptability are key.
The position can be remote, but some preference may be given to candidates who are based near Hillsdale, Mich., where the executive director lives.
Workplace and Compensation:
The College Fix is a virtual organization with staff in all parts of the country. Salary is competitive.
Application:
To apply, submit a resumé to jjmil[email protected]. This position is open until it is filled.
Like The College Fix on Facebook / Follow us on Twitter