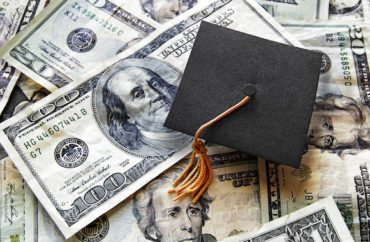 Is alumni funded college tuition the wave of the future? That's what Hope College President Matthew Scogin is betting on, first for his own school in Holland, Michigan, and then for many other struggling liberal arts colleges.
"It will be no small task for Hope, with an endowment valued at $284 million today, to raise enough money to cover tuition for the school's roughly 3,100 students, but Scogin is optimistic donors will step up, and the prospect of free tuition could attract more applicants to the school," Hilary Burns reports in the Business Journal.
There are currently a "handful of colleges" in America that have free tuition for most or all students, but these colleges operate on the "work college" model, under which "students are required to take campus jobs for all four years," reports Burns.
In contrast, Hope students will have free tuition, care of alumni and other donations.
Scrogin's goal is to build up an endowment of about $1 billion to make sure the school can offer free tuition indefinitely. The school currently needs about $114 million annually to cover the cost of tuition. It has raised $31 million toward this goal, in two years.
The Hope College president argues "free tuition" is not the right way to think about his school's ambition with this effort:
Scogin said he envisions moving away from tuition entirely and adopting a model that's based on 'giving and generosity rather than paying tuition bills or student-loan bills' … Hope graduates will be asked to give back to the school when they can, rather than paying for tuition upfront. Being a Christian school, Scogin said that generosity and giving are core to the college's culture.
Read the whole article.
IMAGE: zimmytws / Shutterstock.com
Like The College Fix on Facebook / Follow us on Twitter