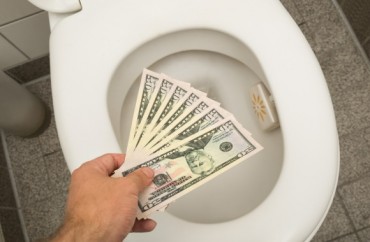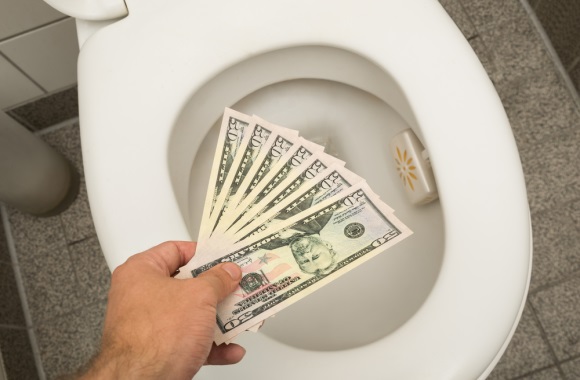 Many college towns have seen an explosion in campus construction in recent years, with new high-rise dorms and state-of-the-art research facilities springing up on a regular basis. But are all of those new buildings a money pit? Can universities be spending their dollars more wisely?
"As irrational exuberance led to the stock market bubble bursting in 2001, a disaster just as painful could be in store for our nation's colleges and universities," writes Michael Poliakoff at Forbes.
Noting that schools "can expect to pay twice the initial cost of construction to maintain [a building]," Poliakoff, the president of the American Council of Trustees and Alumni, writes: "Even if construction is entirely donor funded, a new building may turn out to be the gift that keeps on taking, drawing on increasingly scarce operating funds that might otherwise support mundane but critical functions like teaching, instructional materials and student advising." Those expenses can also contribute to rising tuition, already a serious issue for many families.
Pointing out that many institutions spend tens of millions of dollars on new facilities, some of them superfluous recreational amenities like "lazy rivers," Poliakoff says that "many institutions are content with quite inefficient use of existing infrastructure:"
For example, the use of classroom seats and lab stations at public universities in South Carolina dropped from 53% of the total available in 2012 to 50% in 2015 and to 49% in 2016.

Or witness the painfully honest disclosure of Pennsylvania State University in its 2009–2014 Strategic Plan, "Priorities for Excellence": "The University has invested heavily in both the construction of classroom and laboratory facilities and the renovation of existing facilities. Too often, these facilities are not fully utilized—and the University constructs additional facilities—because of lack of use outside of certain 'prime time' class periods or times of the day. Classroom space at University Park, for example, is near fully utilized between 10:00 a.m. and 2:00 p.m. on a typical day, but much capacity is under-utilized at other times of the day. While a notable reduction in classroom utilization has occurred at 8:00 a.m., in response to student (and some faculty) preferences, mid- and late-afternoon scheduling remains significantly lower." This has not been an isolated phenomenon in the world of higher education.
As a partial solution, Poliakoff proposes that "trustees, donors and alumni should ask their college's CFO for a building utilization report and fulfill their fiduciary duty by carefully scrutinizing any proposal for capital projects."
IMAGE: Andrey_Popov / Shutterstock.com
Like The College Fix on Facebook / Follow us on Twitter