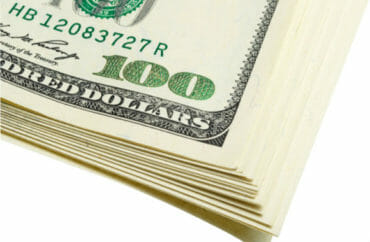 Student loans are a flashpoint in American higher education culture, particularly as more and more young people borrow higher and higher amounts of money, going deeper into debt for degrees that are worth less and less each year.
As Rebecca Jude and Chauncey DePree put it at The Federalist, this massive influx of cash is "destroying higher education" in America.
As the two note, a college education was long considered a necessity for anyone looking to avoid poverty. Yet these days, they say, higher education is awash in "an effectively unlimited supply of cash," one that schools can "squander without any requirement to improve."
Much of that cash, they argue, is going towards a massive campus bureaucracy that has sprung up in recent years to outnumber even the faculty on campus. The authors illustrate this unfortunate arrangement with a stark example:
We went to the website of a local public university and checked the office of the dean of the business college. The site identified the following vaguely titled and well-paid hangers-on: senior associate dean, associate dean for undergraduate programs, assistant dean for academic services, administrative specialist, technology and database specialist, marketing coordinator, assistant to the dean for finance and administration, senior major gift officer, and director of the Center for Economic and Entrepreneurship Education.

This does not include the multitude of secretaries and assistants who support these dubiously necessary administrators. Nor does it include the deans for other colleges, the department heads, the office of the president, or any of the other administrative offices. Bear in mind, this expensive phenomenon is replicated across colleges and universities throughout the country.
The easy influx of cash into college campuses led to schools building lavish and expensive infrastructure, including luxury dorm rooms and professional-grade football stadiums. In the first decade of the 21st century, they write, "more than 500 colleges and universities rated by Moody's Investors Service had $211 billion of outstanding debt, compared with $91 billion in 2002."
Has this avalanche of easy cash and resulting debt improved American higher education, they ask? "The answer is almost certainly no."
Like The College Fix on Facebook / Follow us on Twitter