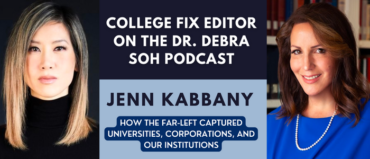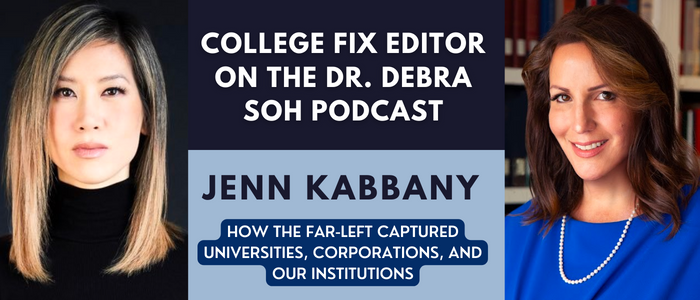 "We all live on campus now."
That's a term often used to describe how ideologies born and bred on college campuses have become mainstream, seen in everything from health care and corporate America to policing practices and political decisions.
What happens on campus doesn't stay on campus, and the price Americans pay for that continues to grow.
College Fix editor Jennifer Kabbany recently joined the Dr. Debra Soh podcast to discuss this problem, why it exists, and what can be done to stop it, if anything.
Click here to listen on Dr. Soh's website.
It's also available on Apple Podcasts, click here.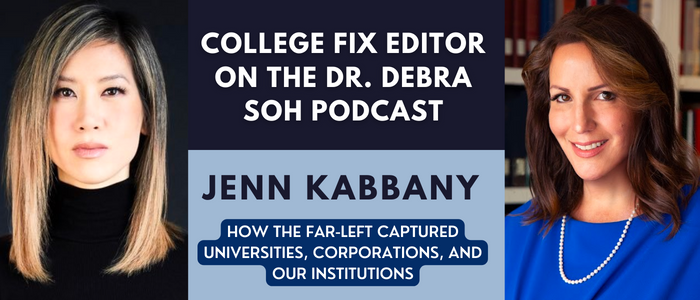 Like The College Fix on Facebook / Follow us on Twitter