In recent years more and more all-women's colleges have been admitting transgender individuals—women who believe they are men as well as men who believe they are women. These decisions are made in response to rising awareness of transgender issues as well as an aggressive and relentless LGBT lobby. But how do such admissions policies play out on campus?
At The Chronicle of Higher Education, Nora Caplan-Bricker explores that question, asking: "Who is a women's college for?"
Caplan-Bricker examines Mount Holyoke college, a women's institution that, like many of its sister schools, has a broad transgender policy. At that school, faculty are instructed not to say things such as "Hello, ladies" or use the term "Mount Holyoke women," out of respect for "the many undergraduates who have transitioned to living as men, or who identify outside the gender binary."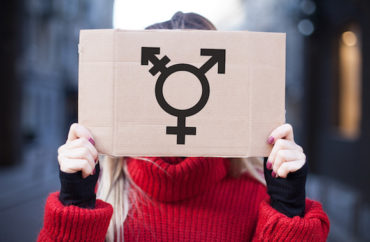 Mount Holyoke was "the second women's college in the country…to adopt a formal policy inviting applications from transgender and nonbinary students," Caplan-Bricker writes. Among the famous women's colleges in the country, none of them has "gone as far as Mount Holyoke, where the policy established the college as a place not only for anyone who identifies as a woman, but also for a diverse spectrum of people outside the gender binary — including gender-nonbinary applicants assigned either male or female at birth — as well as trans men who have already transitioned at the time of application."
"Today, the only group Mount Holyoke doesn't consider is cisgender men," Caplan-Bricker notes.
That new policy has led to some semantic wrangling on campus:
[Some] students argue that as long as cisgender women aren't equal members of society, Mount Holyoke should still be first and foremost a women's college. "It's special and important that Mount Holyoke acknowledges that educating women is still radical in and of itself," says Madeline Fitzgerald, a cis student in her third semester. "I think it's a place that is for women, that recognizes there are people who have had experiences similar to women who don't identify as women." Some perceive this view, and the very phrase "women's college," as a kind of dog whistle. But all the students I heard defend it stressed their support for the inclusive admissions policy. Much like Pasquerella's 2014 speech, this is a tricky rhetorical balancing act, which asks students who aren't women to see their place at Mount Holyoke in terms of their connection to womanhood. "Oftentimes, people who have a perspective similar to mine get painted as if we don't want people to be there," Fitzgerald says. "I want to emphasize that I do believe that everyone who is currently at Mount Holyoke belongs at Mount Holyoke."

Across the ideological spectrum, students agree that the administration, which has started unofficially using the nomenclature "inclusive women's college," could do a better job explaining what exactly that means. "I understand the theory of womanhood as a class position under patriarchy, and I understand that within that schema the term applies to me," says Sarah Cavar, a junior who identifies as genderless. "But unless I'm talking to someone who really knows their shit, that is generally not what people are referring to…"
In one case, Caplan-Bricker writes, the editors of the school newspaper were concerned that referring to a sister school as "another women's college" would imply that Mount Holyoke itself is a women's college.
The editors in the room, all cisgender women, feared a backlash and also couldn't agree whether the statement was accurate…[V]oices rose until one editor yelled: "This is a women's college! God forbid we talk about women here."
IMAGE: Andrii Zastrozhnov / Shutterstock.com
Like The College Fix on Facebook / Follow us on Twitter