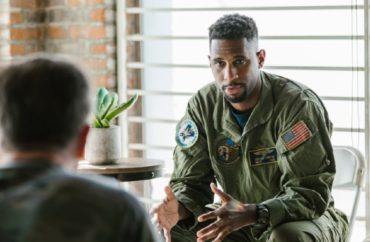 Howard University has failed its student veterans by improperly processing their GI bill benefits, a recent investigation from military.com concluded.
The historically black college in D.C. has been suspended by an accrediting agency over its frequently botched paperwork.
Military.com said:
For at least the past year, Howard repeatedly has mishandled veteran education benefits, the investigation revealed. Beyond the issues [one profile student veteran] described that imperiled her housing, other veterans have reported disappearing or incorrect paperwork. And until Howard fixes its eligibility issues with the VA, the government won't foot the bill for any new GI Bill students to attend the school.
"In April the District of Columbia's State Approving Agency, or SAA, revoked Howard University's ability to allow newly enrolled student veterans to use their GI Bill benefits," the news site reported. "The decision took effect June 15, triggering a 60-day window for Howard to fix its eligibility issues to avoid a longer and more consequential suspension that could impact all GI Bill beneficiaries and could be permanent."
Veteran benefits coordinator Christopher Rhone "consistently mishandled paperwork and did not warn them in time that the school had lost its GI Bill eligibility for new students," the publication found.
Numerous students were harmed by the university's inability to process paperwork. "Another student who spoke to Military.com on the condition of anonymity, fearing retaliation from the school, painted a similar picture of constant paperwork issues," the report said. "She is $16,000 in debt to the school after she says staff mishandled her paperwork, misreporting her major and telling the VA she is in a program that doesn't exist."
IMAGE: RodnaeProductions/Pexels.com
Like The College Fix on Facebook / Follow us on Twitter