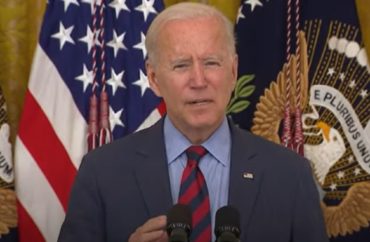 A recent college grad who is part of Generation Z wrote that he does not need the federal government to pay off his student loan debt.
"As a 25-year-old who attended an expensive private liberal arts college in Boston and carries about $4,000 in federal student loan debt, I'm in the constituency the administration is pandering to with this move," New Boston Post reporter Tom Joyce wrote recently for the Washington Examiner.
"And yet I see it as a colossal waste of money. I know I don't need the government's help to pay off these student loans — and others don't either," Joyce wrote on August 26.
He wrote that he made the decision to attend expensive Emerson College over cheaper public universities. He sees the bailout as unfair to people who worked hard to pay off or avoid debt.
He wrote:
Why should those who willingly saddled themselves with debt get a government bailout, and those who worked hard to pay off their bills or chose not to take on that debt don't?

I've made sacrifices to ensure I have money to pay bills. That includes working more than one full-time job and just about every day of the year.

Yet, if I worked less hard and made less of an effort to pay down my loan, I would receive more money from the government. Some non-Pell Grant recipients will receive two-and-a-half times the amount of money I'm receiving. And many people have paid off their entire student loan debt with no help from the government at all.
He argued in his essay that he believes the cost of college will only "get more expensive as universities realize they're not on the hook for jacked-up costs."
IMAGE: CNBC Television/YouTube
Like The College Fix on Facebook / Follow us on Twitter