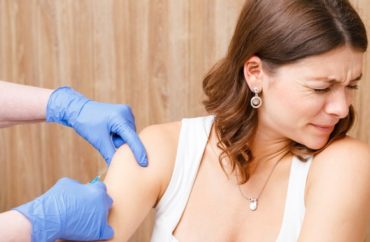 Kevin Bessler | The Center Square
After a tumultuous year caused by the COVID-19 pandemic, Illinois colleges are weighing whether to require students to be vaccinated for the fall semester.
The picture should become clearer as the semester nears, especially if the COVID-19 vaccines are granted full FDA approval.
Several four-year colleges have already announced that all returning students to campus would be required to be vaccinated, including DePaul University, Loyola University and Northwestern University.
At Northwestern, faculty, staff and visitors will not be required to get the vaccine, Provost Kathleen Hagerty announced in a community email.
The email states students who cannot provide proof of their vaccination status may not be eligible to register for fall classes.
At Northern Illinois University in DeKalb, Matt Streb, chief of staff to the president, said the school will not be requiring vaccinations for the fall semester.
"The university is strongly encouraging and recommending that all of our students and employees get vaccinated," Streb said. "At this point, we are not mandating it, but if you are not vaccinated you will be put into our weekly surveillance testing."
Streb said NIU will be using the SHIELD test developed at the University of Illinois, with results available within 24 hours.
The College of DuPage and College of Lake County have both released statements saying they will not require vaccines.
For now, the University of Illinois is not mandating that students get the vaccine. Chancellor Robert Jones told faculty members this spring that decisions about vaccine requirements will be made by the Illinois Department of Public Health.
Rachel Hatch, spokesperson at Illinois State University in Normal, said no decision has been made about whether vaccinations will be required for students in the fall.
"The university will follow guidelines from the Illinois Department of Public Health and the governor's office," said Hatch in a statement.
Southern Illinois University in Carbondale is also holding off on a decision.
"We still in the process of gathering information about vaccinations and testing. We will have more information available at a later time," SIU spokesperson Kim Rendfeld said in a statement.
With many colleges taking a wait-and-see approach to vaccine mandates, it could be difficult for new and returning students to know what to expect. In addition to checking with their individual colleges for their respective policies, students can find a list of colleges mandating vaccinations via the Chronicle of Higher Education.
Streb is hopeful the fall semester will be a return to normalcy.
"We are reaching the end of the pandemic although we have a little ways to go, but we're certainly looking forward to having what looks like a more normal fall than certainly what we saw last fall," said Streb.
Originally published May 21, 2021, by The Center Square
MORE: Union gave $20M to Dems before influencing CDC school reopening guidance
IMAGE: Shutterstock
Like The College Fix on Facebook / Follow us on Twitter