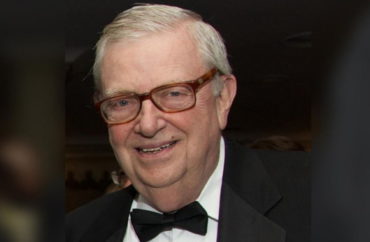 Veteran journalist John Leo, editor-emeritus of Minding the Campus whose popular column "On Society" ran in U.S. News & World Report for nearly two decades, has died. He was 86.
Leo was one of the first writers to expose higher education illiberalism, and in 2007 founded Minding the Campus.
The webzine's tagline is "reforming our universities," and it provides a platform for professors and scholars to weigh in on pressing matters facing higher education, such as free speech and academic freedom.
"John Leo was a great reporter, a witty writer, and a happy warrior who both exposed and mocked political correctness on campus," said John J. Miller, executive director of the Student Free Press Association, which publishes The College Fix.
Leo was also a senior fellow at the Manhattan Institute and contributing editor of its City Journal.
"A keen observer of 'PC culture,' Leo was profoundly dedicated to the mission of restoring balance, rigor, and intellectual pluralism to American universities," the institute noted in its memoriam.
Leo also worked as a senior writer for Time and staff reporter for the New York Times.
"John was one of a kind, and his passing is as great a loss to journalism as it is to his wide circle of friends," said Harry Stein, contributing editor at City Journal. "He was relentless in his pursuit of truth, and sharp and cynical as he could be, (in his writing as in life), it was only in reaction to the world's failure to live up to his exacting standards."
IMAGE: Manhattan Institute
Like The College Fix on Facebook / Follow us on Twitter