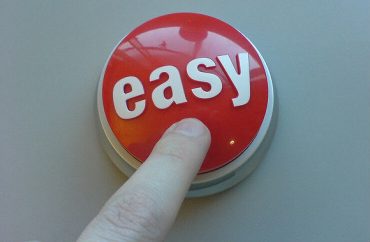 A recent report on student GPAs has shown a curious trend. With less time devoted to studying, on average, student GPAs are actually climbing.
Writing for The Atlantic, Joe Pinsker is questioning if college has "gotten too easy."
Pinsker's report details how student habits have, by and large, have gotten worse, even as graduation rates and grades continue to rise.
Citing a study by BYU economist Jeff Denning, Pinsker notes that the actions of students and universities would seem to suggest a decline in student success, not an increase. Yet the opposite is happening.
From the article:
Despite the aforementioned trends among the college-going population, students were, on average, earning higher grades in their first year of college. "[GPAs are] going up, and as best we can tell, there's not a good reason that they're going up, in terms of student behavior or preparation or anything like that," Denning said.

If grades are improving but there's no reason to think that students have become better students, an interesting possibility is raised: The unassuming, academic way Denning puts it in a recent paper (co-authored with his BYU colleague Eric Eide and Merrill Warnick, an incoming Stanford doctoral student) is that "standards for degree receipt" may have changed. A less measured way of saying what that implies: College may have gotten easier.

Christina Ciocca Eller, a sociologist at Harvard who studies higher education, and who wasn't involved with Denning's research, points out that "easier" could mean a couple of different things. College could have gotten easier in the sense that it presents students with simpler material than before, or in the sense that it presents students with similar material as in the past but grades them more forgivingly. "I actually think that the latter explanation, about grade inflation, is more plausible," Ciocca Eller told me, though she also noted that the college-has-gotten-easier hypothesis is not definitive."
IMAGE: Flickr
Like The College Fix on Facebook / Follow us on Twitter