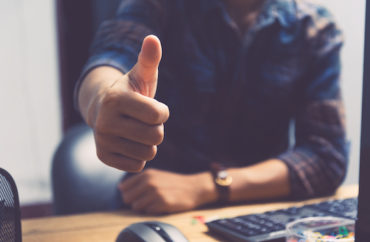 Diversity statements are fraught topics in higher education today. One University of California mathematics professor, for instance, has received withering criticism from her colleagues for her reasonable criticism of the practice. Another California instructor, however, has put a twist on his own mandatory diversity statement.
Stephen Bainbridge, a distinguished professor at the UCLA School of Law, posted to his website this week the text of his recently submitted diversity testimony. Bainbridge is "up for a merit raise at UCLAW this year," and is thus required to submit such a statement to his superiors.
On its website, the University of California explicitly highlights "race, ethnicity, gender, age, religion, language, abilities/disabilities, sexual orientation, gender identity, socioeconomic status, and geographic region" as factors by which it considers the diversity of an individual.
Bainbridge, however—who last year admitted that he "probably couldn't get a job as an academic these days"—notes in his statement that he has "long been particularly concerned with the lack of intellectual diversity at the law school:"
A survey of U.S. law professors in general found that white Democratic professors (both male and female), Jewish professors, and nonreligious professors "account for most (or all) of the overrepresentation among racial, gender, religious, and ideological groups in law teaching." The groups that "account for most of the underrepresentation among racial, gender, religious, and ideological groups in law teaching" are Republicans (both male and female), Protestants, and Catholics. This disparity persists even though "religious and political diversity are probably more important for viewpoint diversity than gender diversity and roughly as important as racial diversity."
Bainbridge highlights the staggering left-biased ratio of campus faculty at various elite schools, including UCLA, where the liberal-conservative faculty ratio is 141-9. Reviewing the declared political donation history of UCLA law professors, Bainbridge discovered that nearly 93 percent of all dollars contributed went to Democrats.
Summing up his diversity efforts, Bainbridge writes, in part:
I have made particular efforts to reach out to and support such students. I have served as a mentor for leaders of The Federalist Society and Christian Law Students Association. I have given talks to both organizations. I taught a Perspectives on law and Lawyering seminar devoted to Catholic Social Thought and the Law, which gave students—whether Catholic or not—an opportunity to consider how their faith (or lack thereof) related to the law and an opportunity to learn about a coherent body of Christian scholarship that might inform their lives as lawyers…
Bainbridge concludes dryly: "I'll let you know if I get the raise."
IMAGE: areebarbar / Shutterstock.com
Like The College Fix on Facebook / Follow us on Twitter