Democrats aren't known for patience when it comes to achieving their desired policy results.
Barack Obama promised to use his pen and phone to circumvent Congress, and Democrat-aligned groups obtained national injunctions against Trump administration policies they disliked.
Now they may come to regret asking trial judges to block enforcement of laws for the entire country.
Obamacare could be unilaterally suspended by a single federal judge in Texas, using the same tool other judges wielded against President Trump's travel ban and sanctuary-city defunding, two law professors write in The Atlantic.
The University of Michigan's Nicholas Bagley and University of Notre Dame's Samuel Bray lay out just how easy it can be to halt a law you dislike.
They cite the lawsuit by several Republican attorneys general that argues Obamacare has no "constitutional legs" since the individual mandate was repealed:
Their legal arguments are thin, but the Republican attorneys general filed their case in Fort Worth, Texas, knowing they'd draw a conservative judge who'd be sympathetic to their cause. In a hearing, that judge suggested he was inclined to side with the attorneys general. Within weeks, he could issue an order enjoining all or part of the law.

Something is very wrong with this picture. Under the Constitution, the federal courts are vested with "judicial Power," which has traditionally been understood to limit them to resolving disputes between the parties who appear before them. That makes sense in a democracy: Unelected judges shouldn't adjudicate the rights of nonparties or referee abstract political fights.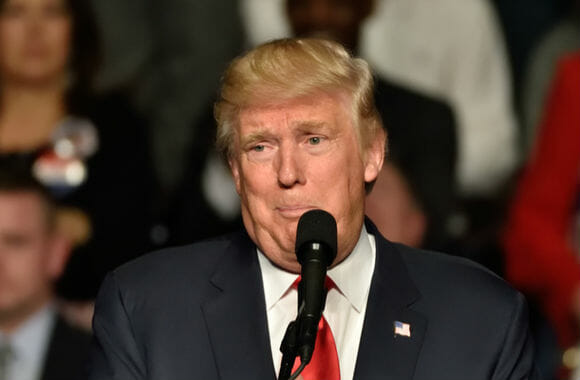 Nationwide injunctions circumvent the standing requirements under the Constitution by awarding benefits to parties who aren't the plaintiffs, the professors argue. Though the Supreme Court has not expressly ruled on the authority of judges to issue nationwide injunctions, it has instructed lower courts to stop at issuing "complete relief to the plaintiffs."
They also prevent legal issues from percolating at lower levels, where they may be solved before the Supreme Court has to step in, and encourage "forum shopping," as the Republican AGs have done with Obamacare.
What happens when two dueling groups shop at two differing forums? A Maryland judge may force the Trump administration to keep Obamacare in respond to the state attorney general's request, even as the Texas judge orders the suspension of Obamacare.
"That's no way to govern a country," Bagley and Bray argue, advocating for Congress to approve a bill that prevents courts from restricting the enforcement of laws and policies against "non-parties."
Like The College Fix on Facebook / Follow us on Twitter