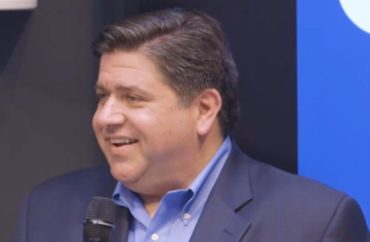 By Greg Bishop | The Center Square
A Sangamon County judge has taken arguments under advisement in a legal challenge over Gov. J.B. Pritzker's COVID-19 orders impacting high school sports.
Attorney Laura Grochocki represents the mother of Trevor Till, an 18-year-old who committed suicide in October, among other clients. She filed a lawsuit against the governor over his COVID-19 prohibitions that kept competition for certain high school sports from happening for most of last year.
The case is an equal rights challenge claiming the governor overstepped his authority when he blocked high school sports while allowing college and professional sports to continue.
On Wednesday, Sangamon County Judge Raylene Grischow heard oral arguments on the plaintiffs' motion for summary judgment. The judge requested another round of filings and responses on Pritzker's motion to dismiss with deadlines for each side in the weeks ahead.
Arguing for summary judgment, Grochocki told the court Wednesday afternoon during a Zoom conference call that the governor is violating equal protection laws by imposing state regulations on high school sports while not leveling any on college or professional sports.
"The issue is the discrimination of different classes of athletes based on age and the wealth of the organization that is sponsoring them. Wealthy athletes, powerful college and pro sports leagues that are worth a lot of money and probably have a lot of political clout, were given the opportunity to determine for themselves what was safe and what was not," Grochocki said. "This is a fundamental violation of equal protection that is unreasonable, irrational, arbitrary and imposed without a legitimate state interest."
While the initial lawsuit was filed in December when high school sports like football and basketball were not allowed to compete per the governor's orders, those sports have resumed, but Grochocki said the student athletes still have to wear masks while college and professional teams don't.
She said there has been irreparable harm to her clients' children, who are suffering depression and other mental health issues, including the loss of future athletic opportunities by not being able to be in front of scouts.
The governor's attorney said college and pro sports have the resources to compete safely and Grochoski hasn't proven the equal protection violation.
"It is not an equal protection violation if the government adopts a reasonable regulation that applies to some people within a category, but not all people within a category," said attorney Darren Kinkead, who was representing Pritzker in the virtual courtroom. "It's not an equal protection violation if the government chooses to address some of the problem, but not all of the problem."
After nearly two hours of arguments, Grischow took the matter under advisement. Dates were set for responses to the governor's motion to dismiss the case.
The Sangamon County Circuit Court case is 21-MR-295.
Originally published May 12, 2021, by The Center Square
IMAGE: Chicago Hack Night/Wikimedia Commons
Editor's note: Read the lawsuit here.
Like The College Fix on Facebook / Follow us on Twitter