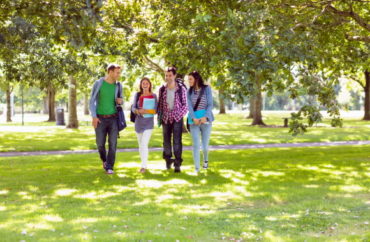 UPDATED
A student leader at the University of California Berkeley argues that open and civil dialogue is important.
"Progress isn't made without constructive conversation, and in recent years, that has been lacking in the UC Berkeley community. All too often, it is an echo chamber, and I can attest to that," Samaya Patel, president of the campus BridgeUSA chapter, wrote in the The Daily Californian. 
BridgeUSA is a national organization that helps high school and college students discuss politics in a civil manner.
Patel (pictured) wrote further:
It is difficult to be optimistic about such a challenging time in history. It is what fundamentally led to the temperamental extremes being the loudest voices. The extremes are not ideological; they're hypersensitive, and that is often confused in the media.

This idea has been perpetrated because people who share similar beliefs tend to get information from similar sources. By having conversations with people with different beliefs rather than solely remaining in an echo chamber, there is an opportunity to incorporate basic empathy back into politics, a concept that has been lost in recent years.
"Don't shy away from conversations that may not seem easy. By that, I don't mean to try to convince them everything they say is wrong and you are right," the student leader wrote. "I mean to genuinely listen and not necessarily agree, but recognize where they're coming from."
"For Berkeley to continue being the progressive school it is so well known for, we as students have to be willing to hear all sides of an issue," she wrote. "The lack of willingness to listen to alternative viewpoints isn't specific to Berkeley — it is a national problem — but what better place to start than right on campus?"
Editor's note: This post has been amended.
IMAGE: Wave Break Media/Shutterstock.com
Like The College Fix on Facebook / Follow us on Twitter