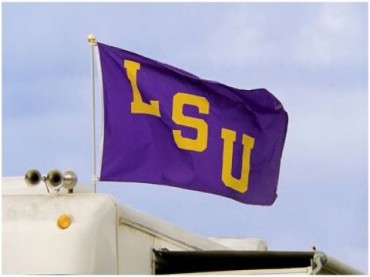 "Louisiana State University's football team went undefeated last season. The school is at the back of the pack, however, when it comes to protecting the First Amendment."
That according to a report in RealClearEducation, which points out the Baton Rouge-based public university came in 53rd out of 55 schools in a survey it conducted recently in partnership with College Pulse and the Foundation for Individual Rights in Education.
Donavan Newkirk reports:
More than two-thirds (68%) of LSU students have felt at some point they could not express their opinion on a subject "because of how students, a professor, or the administration would respond." …

Students also say they experience the suppression of First Amendment rights.

This August, several residential advisors resigned "out of concern that LSU is not adequately prepared for COVID-19," according to FIRE. …According to a report, the RAs were "specifically forbidden from speaking to the media, including the on-campus newspaper, The Reveille."
The report also notes that in 2015 LSU fired a tenured early-childhood education professor for using coarse language in class and FIRE gives LSU a "red light" rating, meaning it has "at least one policy that both clearly and substantially restricts freedom of speech."
Read the entire article at RealClearEducation.
IMAGE: Flickr
Like The College Fix on Facebook / Follow us on Twitter