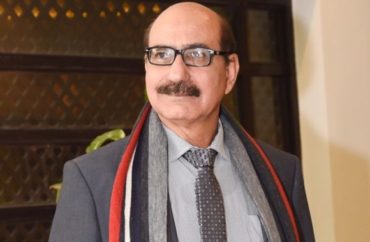 An Asian student at the University of Chicago sees a media double-standard when it comes to covering hate incidents and crimes against Asians.
Perry Zhao pointed out that while the attack in Atlanta on March 16 that killed a number of Asian women drew swift condemnations and plenty of coverage, an attack the next week on a Pakistani Uber driver (right) in DC did not.
"[As] an American, I mourn for the losses of my fellow citizens," Zhao said. "I also remain frustrated with the mainstream media, which continues to utilize violent tragedies like these in order to serve its own divisive interests—rather than truly inform the public," he wrote in the Chicago Thinker.
He said:
Mohammad Anwar emigrated from Pakistan in 2014. He was making an UberEats delivery when he was allegedly assaulted by two teenage girls, ages 13 and 15. The girls had a stun gun and attempted to steal Anwar's car. In the physical altercation that ensued, Anwar's car switched gears, flew forward, and flipped over, causing Anwar to suffer fatal injuries. Anwar is survived by adult children and grandchildren.
Despite the ongoing coverage of protests and statements about stopping Asian hate, the mainstream media, Zhao said, remained largely silent or tried to downplay the severity of the deadly altercation.
"However, following Anwar's death, the loudest sound from the woke media was that of crickets. While The New York Times, CNN, and MSNBC published a plethora of racialized articles breaking down the Atlanta shootings, the mainstream media hardly covered the tragedy of Anwar's death," Zhao said.
He has an idea why.
"Why is this the case? According to the woke media, only white people are capable of committing hate crimes. And in the case of Anwar's death, the suspects are not white," the University of Chicago student said.
He said:
The media eagerly pounces on the supposedly "racist" motivations of any white killer, but it becomes strangely hesitant to play this same race card when crimes are committed by non-white perpetrators. According to the mainstream media, crimes are only anti-Asian when they're committed by white people. The woke media possesses an agenda; it engages in selective outrage, in order to promote disdain for anything representative of "whiteness."
IMAGE: Twitter
Like The College Fix on Facebook / Follow us on Twitter