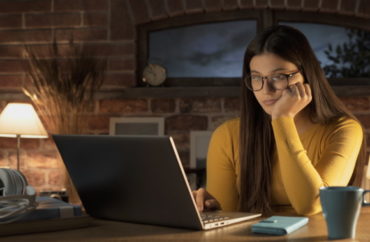 Nearly two years of college shutdowns have devastated students' mental health – and the recent shift back to remote learning may make the problem worse, Anemona Hartocollis said in a December 22 article for the New York Times.
"After almost two years of remote schooling, restricted gatherings, and constant testing, many students are anxious, socially isolated, depressed – and overwhelming mental health centers," the Times article said.
"Now another swell of Covid cases, driven by the Omicron variant, threatens to make life on campus worse," she said.
Across the country, schools had reopened for the fall semester but have begun to go remote again, citing concerns about Omicron. The Times said that Stanford, Northwestern and UCLA are among the universities operating online for at least the first few weeks of January.
The College Fix reported on January 3 that Georgetown and Yale have switched to online learning for the start of the spring semester. University of Pittsburgh has imposed a "shelter-in-place" rule and Princeton will require returning students to restrict their own travel until February 15 at the earliest.
The New York Times article cited research showing that college students' self-reported mental health has declined during the pandemic.
Moreover, Daniel Eisenberg, a professor at the Fielding School of Public Health at UCLA, said survey results don't fully capture the crisis.
"The water level seems like it has only crept up a little bit during the pandemic, but underneath the surface some people have been enormously harmed," Professor Eisenberg said in the New York Times article.
Suicides have parents and administrators considering the costs of isolation.
The Times piece includes an interview with Frank Domanico, the father of father of a West Virginia University freshman, Eric, who died of suicide soon after he was sent home in spring 2020.
"My son died of loneliness," Domanico said. "He didn't have his friends, he didn't have his support group."
IMAGE: Stock Asso/Shutterstock
Like The College Fix on Facebook / Follow us on Twitter