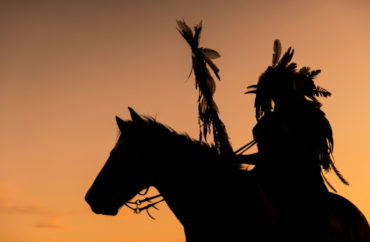 By Derek Draplin | The Center Square
A Native American group this week filed a lawsuit alleging that a law barring public schools in Colorado from using Native American mascots and imagery is unconstitutional.
Colorado Gov. Jared Polis, who is listed as a defendant in the lawsuit, in June signed Senate Bill 21-116 into law, which prohibits public schools from using "a name, symbol, or image that depicts or refers to an American Indian tribe, individual, custom, or tradition that is used as a mascot, nickname, logo, letter, or team name."
Schools with American Indian-themed mascots have until June 1, 2022 to cease use or face $25,000 fines each month for noncompliance, according to the law, which doesn't apply if a school has an existing agreement with a federally recognized tribe.
The lawsuit, which was filed this week in U.S. District Court by the Mountain States Legal Foundation, a conservative public-interest law firm, is brought by current and former Yuma High School students and the Native American Guardian's Association (NAGA), a nonprofit that advocates for the recognition of Native American heritage.
The plaintiffs argue in the lawsuit that the law amounts to "state-sanctioned race discrimination" and violates their First and 14th amendments, as well as the Civil Rights Act of 1964.
The lawsuit seeks to block state officials "from implementing and administering" the law.
"NAGA believes that SB 21-116 unlawfully discriminates against Plaintiffs by conferring benefits on non-Native American bystanders who are not the targets of racism and discrimination with regard to Native American names, logos, and imagery," Eunice Davidson Wicanhpiwastewin, a NAGA board Member, said in a statement. "One of NAGA's primary goals is to partner with school districts to reappropriate Native American names as honorifics in order to reclaim their meaning and to teach non-Native American students about Native American history."
The Colorado Commission of Indian Affairs, whose executive director is also a defendant, identified 26 schools in districts across the state that needed to change their mascots by the deadline.
The mascot changes could cost the Montrose County School District between $500,000 to $750,000, Superintendent Carrie Stephenson previously said, according to the Montrose Mirror.
Originally published Nov. 4, 2021, by The Center Square
IMAGE: TORWAISTUDIO / Shutterstock
Like The College Fix on Facebook / Follow us on Twitter