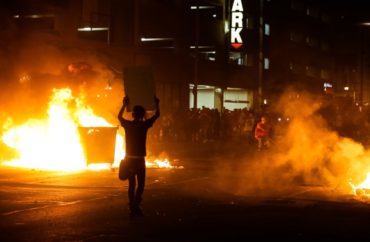 Andy Ngo, The Post Millennial's editor at large who also contributed to The College Fix as a student at Portland State University, is author of the new book "Unmasked: Inside Antifa's Radical Plan to Destroy Democracy."
In it, Ngo delves into how the far-left operates and its ultimate goals.
Ngo recently discussed his new book with National Review's Bookmonger's podcast, defining Antifa as both a movement and an ideology.
I went on National Review's "Book Monger" podcast with @heymiller to discuss "Unmasked," out tomorrow. Listen: https://t.co/y81BccUPt0

— Andy Ngô (@MrAndyNgo) February 1, 2021
He also noted that it's not an official organization but rather multiple organizations united under one goal.
"Under the banner of what they say is antifascism they espouse a violent, extremist, anarchist, communist ideology," he said. "They are actually working to try to destabilize local governments in the United States with the ultimate goal of destroying the United States itself."
Listen to the podcast at National Review.
IMAGE: Chris Owens / Shutterstock
Like The College Fix on Facebook / Follow us on Twitter