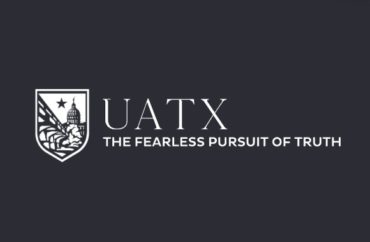 Staff member at UATX describes the university's principles and plan to succeed
The relatively new University of Austin, founded on the principles of intellectual freedom, continues to build and grow as it works to firmly launch its vision for the longterm.
Campus leader Jacob Howland, in an essay in the Winter 2023 edition of City Journal, wrote that he believes the university will succeed because of its demonstrated record of success in its acclaimed Forbidden Courses program; its more than 5,000 inquiries from potential faculty; and its 1,500 individual donors, "more than 60 of whom made gifts of six, seven, or eight figures.'"
Howland, director of the Intellectual Foundations Program at the University of Austin in Texas, said the school stands apart as other colleges increasingly providing an inferior product at an exorbitant cost.
In short, colleges are indoctrinating students in leftist ideologies instead of teaching them to pursue the true, the beautiful and the good, Howland wrote.
It is not enough to reform existing universities; new institutions are needed.
"We [at the University of Austin] are united in our belief that higher education needs radical reform and that the best way forward is to start a new university," Howland stated.
UATX, as its sometimes called, seeks to employ as few administrators as possible, eschew pricey intercollegiate athletics, forgo the "usual Club-Med student amenities," and channel all their savings toward instruction, he wrote.
And they will dispense with tenure, which has led to political conformity; to compensate for the lack of tenure, they will assign low course loads and pay excellent salaries, he added.
He said the goal is to set an example that might invite imitation elsewhere. Together, the classical liberal arts can be rebuilt into "places where teaching and learning will again flourish."
MORE: 'We don't want to be Yale': new University of Austin constructing a different model of excellence
IMAGE: UATX/Facebook
Like The College Fix on Facebook / Follow us on Twitter