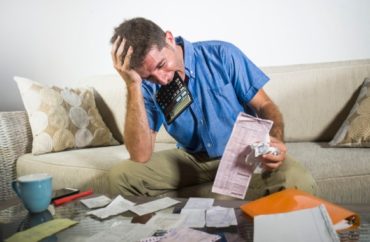 A recent analysis by the Wall Street Journal concluded that the student loan debt for law students has increased without a corresponding post-graduation salary increase.
One such example is the University of Miami law school.
The authors of the report said:
Recent graduates of the University of Miami School of Law who used federal loans borrowed a median of $163,000. Two years later, half were earning $59,000 or less. That's the biggest gap between debt and earnings among the top 100 law schools as ranked by U.S. News & World Report, a Wall Street Journal analysis of federal data found.
"Graduates from a host of other well-regarded law schools routinely leave with six-figure student loans, then fail to find high-paying jobs as lawyers, according to the Journal's analysis of the latest federal data on earnings, for students who graduated in 2015 and 2016," Andrea Fuller, Josh Mitchell and Sarah Randazzo wrote.
One University of Miami law professor criticized the false benefits portrayed by recruiters.
"Law schools encourage a kind of magical thinking in order to keep the lights on," Anthony Alfieri told the Journal.
The problem persists at other universities.
"Federal data suggest the value of a law degree from nonelite schools has diminished. Salaries haven't kept pace with inflation over the past 20 years," the authors of the report said. "Meanwhile, tuitions have soared. A three-year juris doctor program, including living expenses, now can cost more than $250,000 at private law schools."
Few law schools provide a positive return on investment soon after graduation.
"Only a dozen of the nation's law schools leave students earning annual salaries two years after graduation that exceed their debts, according to the Education Department data covering roughly 200 programs," the authors said.
IMAGE: The Visuals You Need/Shutterstock.com
Like The College Fix on Facebook / Follow us on Twitter