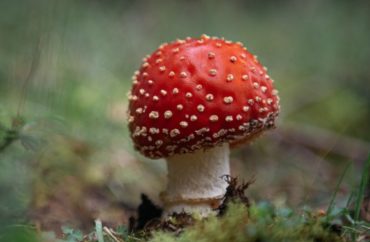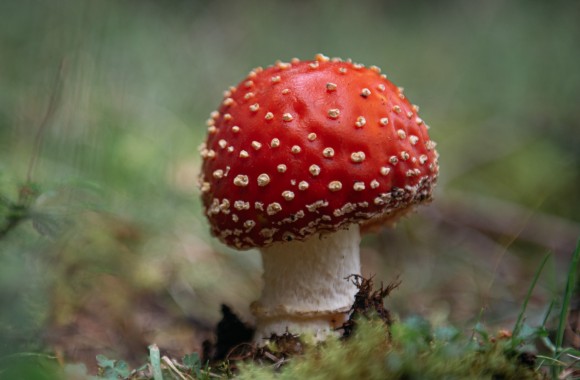 UC Berkeley can now launch its UC Berkeley Center for the Science of Psychedelics after an anonymous donor gave $1.25 million to start the center.
The new center at the public university promises to research the possible medical benefits of psychedelic drugs, such as magic mushrooms and the chemical compound psilocybin.
Part of its public education effort will include training "psychedelic guides" alongside the Graduate Theological Union to explore the "cultural, contemplative and spiritual care dimensions of psychedelics," according to a Sept. 14 news release from the university.
The Graduate Theological Union is made up of eight theology schools in the area and has a relationship with UC Berkeley that allows students to take classes at the university.
"Initial experimental studies will use psilocybin, the principal psychoactive compound in magic mushrooms," the release stated.
The Daily Cal campus newspaper reports the psychedelic research center "aims to reevaluate the value of psychedelics for helping to treat mental illness."
"The center's main goal is to make discoveries about the human brain with the help of psychedelics and to add to existing knowledge on the way the mind works," it reported.
Michael Silver, an optometry and neuroscience professor, will lead the new center as its director.
"This is a pivotal time in history for a discussion about psychedelics and under what circumstances they should be used," Silver said in the news release. "This has obviously been a very polarizing topic, but I think people's minds are changing."
It will not be the only psychedelic research center in the country, however.
Investigators through John Hopkins medicine launched its own Center for Psychedelic and Consciousness Research in January 2020, though the researchers have been investigating psychedelic drugs since 2000.
The Johns Hopkins researchers have looked at the role of psilocybin on anxiety, depression and tobacco use, a news release stated.
The January press release from Johns Hopkins said researchers have planned for studies on using the psilocybin in opioid addiction treatment and the treatment of post-traumatic stress disorder. Other planned research included investigations on alcohol use and one on Alzheimer's.
Another study "will explore psychedelics in the treatment of emotional and behavioral symptoms of post-treatment Lyme disease syndrome," according to the university.
Californians that want to learn more about psychedelics can also apply for a certificate program in "psychedelic-assisted therapies and research" at the California Institute of Integral Studies.
IMAGE: Jaccob Mcckay / Unsplash
Like The College Fix on Facebook / Follow us on Twitter