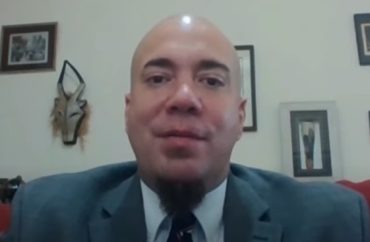 Howard University Professor Nikole Hannah-Jones claimed to be a victim of racism after the University of North Carolina offered her a five-year guaranteed job for $180,000 per year along with other perks.
The racism claims put forward by the creator of the flawed "1619 Project" are "complete fantasy," Kentucky State Professor Wilfred Reilly said.
In an essay at Spiked, Reilly explained:
There are few better illustrations of the difference between the currently acceptable narrative about race and actual reality than the Nikole Hannah-Jones tenure saga at the University of North Carolina (UNC). The media would have you believe that an award-winning journalist applied for a job for which she was easily qualified, but after she experienced extraordinary racist abuse, she accepted an alternative position at a historically black university instead.
The storyline of racism being behind Hannah-Jones not immediately being given tenure is "complete fantasy," Reilly said.
It's more likely that her lack of a doctorate degree and her shoddy work on the "1619 Project" played into the decision.
He said:
Even if the decision not to offer tenure at the hiring stage was specific to Hannah-Jones, this had literally nothing to do with racism. The controversy around her hire relates to her 'award-winning' work. Dozens of serious media and academic outlets on the right and the left have savaged the 1619 Project that made Hannah-Jones' name. Her claim that the American Revolutionary War was fought largely to preserve slavery has been widely debunked.
"Almost no faculty contracts involve a promise of immediate tenure, with the best and most prominent faculty hires generally being brought in on the tenure track," Reilly said. "And while journalism schools can sometimes be an exception to this rule, almost no tenure-track faculty are hired without a PhD or other terminal degree, and some history of scholarly publication."
IMAGE: Carol Swain/YouTube
Like The College Fix on Facebook / Follow us on Twitter