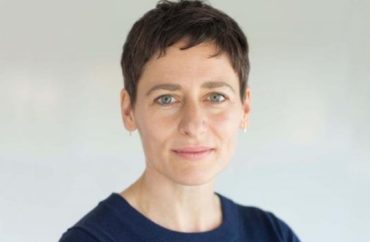 The Black Lives Matter riots and the killing of George Floyd in summer 2020 brought on a rush of diversity spending by corporations and universities, but there is minimal research on the value of such trainings, according to a Princeton University psychologist.
Social psychologist Betsy Paluck supports so-called diversity, equity and inclusion training but says that more research is needed on the effectiveness of the programming. She recently wrote an op-ed titled "Does diversity training work? We don't know – and here's why."
Paluck (pictured) wrote December 12 in The Washington Post:
In 2022, this question has special significance, as measures to increase diversity and racial equity have come under political attack, often by people who believe those shouldn't be goals in the first place. But even among people who believe in the basic mission, common questions about diversity training have shifted from "Which training is best?" to "Is the training even a good idea?" and "Does the training have negative effects?"

The problem is that the real answer to all three of these questions is: We don't know.
The behavioral scientist wrote a paper on "prejudice reduction" research and found only two papers on the effectiveness of DEI training.
"Out of hundreds of studies evaluating prejudice reduction programming from the past decade, only two large studies tracked the effects of diversity training," she wrote. "Most diversity training evaluations look like customer satisfaction surveys ('How much did you appreciate this?') or elementary school worksheets ('Tell me what you learned today about stereotyping')."
She wrote further:
Since our review, despite the surge in diversity programming, there have been only a handful of additional studies. In sum, we don't have good evidence for what works. We're treating a pandemic of discrimination and racial and religious resentment with untested drugs.
The Princeton professor offered her team to help design research into the effectiveness of DEI initiatives.
"My research team and other behavioral and social scientists are eagerly waiting to help design these kinds of trials," she wrote. "Because if we don't study what works when it comes to diversity initiatives, we know what will almost surely follow: another crime of hate, followed by a surge in diversity trainings that might not help at all."
IMAGE: Princeton University
Like The College Fix on Facebook / Follow us on Twitter