The North Carolina legislature's House Education – Universities Committee voted this week to advance a piece of legislation protecting and strengthening free speech rights on state campuses as well as establishing disciplinary action for anyone who violates those rights.
Generation Opportunity, a nonpartisan organization "advocating for economic opportunity for young people through less government and more freedom," reported on the advancement of H.B. 527, which now heads to a judiciary committee for consideration.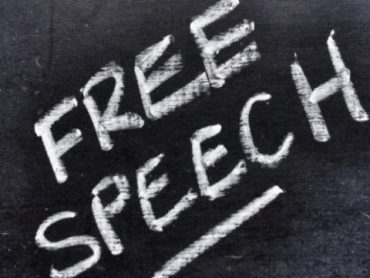 Anna Beavon Gravely, a spokeswoman for Generation Opportunity, hailed the advancement as "a victory for North Carolina's students and faculty, and an important step to ensure that our university system continues to be a place where freedom of speech is welcome."
"The policies that so many campuses across the state apply that restrict freedom of speech such as 'free speech zones' must be stopped, state institutions have no right to restrict free speech and this legislation would end this practice. Students on college and university campuses deserve more," she continued. "Students deserve to have their ideas challenged and perspectives broadened. We urge the House Judiciary Committee to advance this measure and send it to the House floor."
Generation Opportunity previously reported on H.B. 527 earlier this month, calling it "landmark legislation in the fight to defend free speech on college campuses." H.B. 527's various legal effects would include:
• Creating a policy of free expression that protects the free speech rights of anyone lawfully on campus, including students and outside speakers invited by student groups or faculty. The policy would remove restrictive "free speech codes" and allow anyone whose free speech rights have been violated to sue the school.
• Providing disciplinary action for people who interfere with the free speech or expression rights of others, like the protestors who shut down events hosted by students or faculty.
• Establishing a "Committee on Free Expression" that monitors free speech rights violations.
• Including a section in Freshman Orientation that highlights the school's commitment to free speech and outlines their rights to free expression.
• Expanding the duties of the campus diversity office to include protecting free speech rights.
Read Generation Opportunity's full report on H.B. 527 here, as well as the organization's statement on the advancement of the bill here.
Like The College Fix on Facebook / Follow us on Twitter