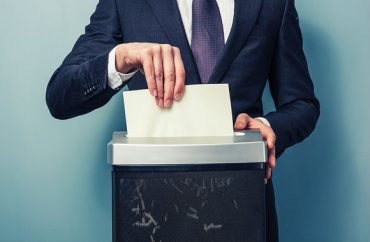 And they know months in advance who would trigger it
Did you know you can artificially boost your pension by converting benefits such as vacation or sick time pay shortly before retirement?
It's known as "pension spiking," and in North Carolina it has cost taxpayers nearly $26 million since 2015. The University of North Carolina System and community colleges are responsible for about 30 percent of that, according to an investigation by the James G. Martin Center for Academic Renewal.
The practice continues apace despite a 2014 law intended to curb spiking by requiring "government agencies to pay for the liability created by spiking," Managing Editor Anthony Hennen writes.
Colleges know who would trigger a spike because the treasurer's office sends them a monthly report naming workers whose retirement in the next 12 months would trigger the law. It applies to workers hired through 2015 whose final average compensation is greater than $109,000:
When a retiree triggers the pension spiking law, the state treasurer sends an invoice to the agency responsible. The logic is that if local governments allow pension spiking, they have a responsibility to pay for it. …

If the goal of an anti-pension spiking law was to put a stop to spiking, though, it has failed. Among two- and four-year colleges, spiking has gone up and then leveled off since 2016. For all state agencies, it has increased, with a slight decrease in 2019.
UNC-Chapel Hill and North Carolina State were billed for about half ($2.5 million) of the UNC System's pension spiking, while Guilford Technical Community College, Wake Technical College, Nash Community College and Edgecombe Technical College were billed for more than half ($1.6 million) of community college spiking.
The main difference between the two systems is the size of the invoices: The UNC System has more overall and the community colleges have greater amounts. Hennen confirmed some of the biggest invoices came from the retirements of community college presidents.
"Most colleges did not want to name the retirees or give out their job titles, calling it confidential personnel information," he writes:
East Carolina University and UNC-Chapel Hill did not respond to public records requests or requests for comment, while NC State referred the Martin Center to the system office. The system office then referred the Martin Center to UNC campuses for comment because the invoices do not go to the system office.

That lack of comment and a reluctance to share information with the public is part of the problem. When employees pension spike, other employees—and taxpayers—must pay for the liability that is created. The public then pays without knowing it.
IMAGE: Lolostock/Shutterstock
Like The College Fix on Facebook / Follow us on Twitter