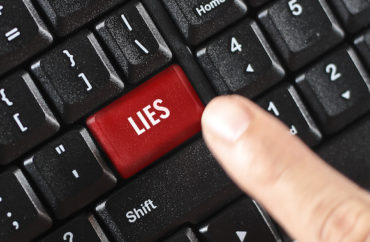 Want to know how a small Florida county with around 2,500 COVID-19 cases and 10 deaths became a "hot spot" for the disease? Or how an even more remote Texas county with zero cases until June, a trickle in the past few weeks, and no deaths to date also set off federal alarm bells?
Amy Anderson, a nursing professor at Texas Christian University, explains how public health officials are distorting statistics on the virus to promote a transparently false narrative: that small population centers in red states are ground zero for so-called "hot spots."
In an essay for the Heritage Foundation's Daily Signal, Anderson and former White House advisor Doug Badger pick apart the Centers for Disease Control and Prevention's curious method for identifying "hot spots." Both are visiting fellows at Heritage.
Yahoo News obtained a CDC document purporting to show that nine of the top 10 hot spots were in Texas and Florida – states that have been under relentless media assault for imposing less draconian measures than blue states.
Want to know how you become a "hot spot"? Yahoo News reporters Sharon Weinberger and Jana Winter won't tell you, but Anderson and Badger will:
In this case, the CDC defined a "hot spot" as a county with the most cases per 100,000 population over the most recent two-week period. The metric is prone to designate sparsely populated counties reporting temporary spikes in cases as being hotbeds of coronavirus infection.

More importantly, it provides no insight as to the nature of the "outbreak" in those counties.
There's "nothing especially remarkable" about Columbus County, Florida's numbers, except that it reported nearly 500 cases over two days in July … more than half from a prison outbreak.
Real County, Texas – population 3,400 – got on the shame list despite a county caseload under 20 (and thus exempt from state COVID-19 mandates) because of an out-of-nowhere spike of 50 cases on a single day – "due to an outbreak at a local nursing home." (None of the seniors have died, thankfully.)
Other supposed "hot spots" on the shame list touted by the panic pornographers at Yahoo News have no deaths, few hospitalizations and high confirmed recovery rates.
Most of these "hot spots" – a phrase that should never appear outside scare quotes – "involved outbreaks among prisoners and nursing home residents—people who are literally on lockdown," Anderson and Badger write:
While we must protect those in congregate settings, such as nursing homes and prisons, as well as the non-institutionalized elderly and those with underlying health conditions, the rest of the community is generally recovering from mild to moderate symptoms of COVID-19, and many others are asymptomatic.

If the data is showing more people are asymptomatic, having milder illness, and recovering at higher rates with fewer complications and hospitalizations, and we know who to protect, why aren't public health officials emphasizing getting this data-driven good news to the public?
IMAGE: Kunst Bilder / Shutterstock.com
Like The College Fix on Facebook / Follow us on Twitter