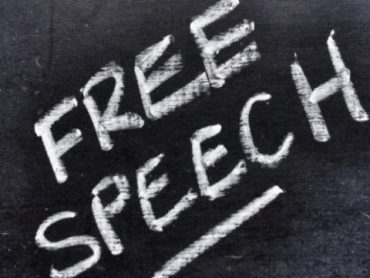 There is an effort underway at the University of North Carolina at Chapel Hill to develop a School of Civic Life and Leadership to teach students in an age of cancel culture and censorship how to develop the knowledge and skills needed to advance and support a healthy democracy.
Faculty have balked at the undertaking, and left-leaning accreditors' threats have attempted to derail the process.
But the school's pending creation appears to be backed by the right people needed to make it happen despite the pushback: campus administration and the university's Board of Trustees.
Recent op-eds have praised the undertaking as well, arguing the school is sorely needed to combat self-censorship and advance civil discourse in a viscerally divided campus — and country.
"The University claims to value diversity – but that does not include viewpoint diversity. As a center-right student, I find almost no opportunity to discuss libertarian or conservative ideas," wrote UNC Chapel Hill student John Macejka in a letter to the editor to the Daily Tar Heel student newspaper.
Macejka wrote in his Feb. 24 letter that when he speaks up in class, "I risk hurting relationships with professors and peers. As a result, I have found myself increasingly self-censoring."
"… The School of Civic Life and Leadership is a crucial step toward improving the pervasiveness of political bias at UNC," added Macejka, who also writes for The College Fix.
Macejka's letter stated the higher-ed establishment is so worried about the school "that even UNC's accreditor is piling on." He wrote:
Belle Wheelen, president of Southern Association of Colleges and Schools Commission on Colleges, has looked into UNC's accreditation status given the board's supposed overstep of authority in directing the school's creation.

Their words and actions are a political power play to stifle productive discussion on the future of the school – and they provide additional evidence supporting why the school and its mission are so important.

I support the school's creation as an honest attempt to reintroduce free speech, open inquiry and unbiased curricula to the nation's oldest public university – and to reject the academic conformity that obstructs inquiry, learning and free speech.

The motto of UNC-Chapel Hill is "light and liberty." It's time that students enjoyed a little more of both.
Another proponent of the school wrote an op-ed in the North State Journal that the budding effort shows UNC Chapel Hill "has become a national leader of the anti-woke backlash in higher education."
Marion Smith, president of the Common Sense Society, wrote in his March 17 op-ed that the school "is expressly designed to ensure a more intellectually diverse atmosphere, pushing back against the leftward decline that defines virtually every college campus nowadays. The resulting blowback, mainly from the most woke ― and least intellectually tolerant ― faculty, only proves the wisdom of this move."
"UNC Chapel Hill is committed to cultivating an environment in which students and faculty alike can tackle tough questions and challenge the status quo. Last I checked, that's the essential mission of a university."
MORE: UNC Chapel Hill to launch School of Civic Life to advance civil discourse, open inquiry
Like The College Fix on Facebook / Follow us on Twitter