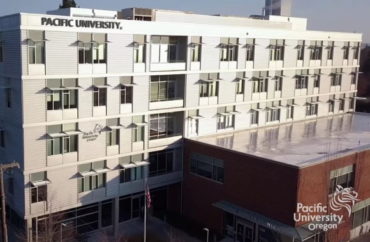 College Fix editor Matt Lamb recently joined the Lars Larson show to discuss accusations of anti-white discrimination at an Oregon university.
Larson and Lamb discussed Pacific University in Oregon, which runs several programs that exclude white people, according to a federal complaint.
"The university's multiple cases of illegal race-based discrimination suggests that they are either unacceptably unaware that this type of racial discrimination is illegal or they are instead inexcusably unconcerned about unlawfully violating the civil rights of certain groups of students (whites/non-BIPOCs)," Professor Mark Perry previously told The College Fix.
MORE: Read the original College Fix report on Pacific University
IMAGE: Pacific University/YouTube
Like The College Fix on Facebook / Follow us on Twitter