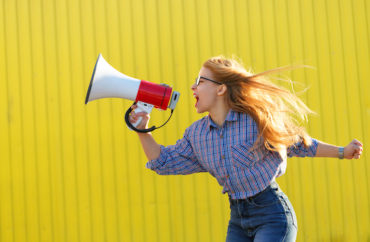 University of Pennsylvania chemistry Professor Joseph Subotnik said his peers should not be taking departmental stances on political issues. A petition, signed by the Ivy League's Center and Program in Gender, Sexuality & Women's Studies, prompted Subotnik's Daily Pennsylvanian essay.
"Universities are centers of academic learning whose primary mission is the pursuit of knowledge and the search for a deeper understanding of the world around us," Subotnik said. "The University itself should not support any group's political activism, no matter how righteous some members of the group feel their cause is."
He said he has been informed to never use university letterhead for any personal purpose. "Though I was tempted — when I applied for a mortgage, when my favorite candidate didn't win the nomination — I never did so," Subotnik said. "I always kept in mind that it would be improper for me to use the Penn name for my individual interests, personal or political."
He does not take issue with his colleagues engaging in personal political activism, but questions who is making the decision on behalf, supposedly, of the entire department.
He said:
When one uses the Penn name, the answers to these questions should be clear. Each of us at Penn is free, even welcome, to express our political views publicly as long as we do so forthrightly under our own name. What we are not free to do is conceal our names under a university heading or impute our individual views to an entire community.
He asked rhetorically where this activism ends:
Will every Penn department start endorsing political positions — a pro-Palestinian GSWS Department, a pro-Israel Jewish Studies Program, a pro-fracking Chemical Engineering Department, an anti-nuclear power Earth and Environmental Sciences Department?
"Penn's mission and credibility are undermined when a University center and program endorses a political movement's talking points instead of promoting meaningful scholarly discourse," Subotnik concluded.
IMAGE: Vagengeim / Shutterstock.com
Like The College Fix on Facebook / Follow us on Twitter