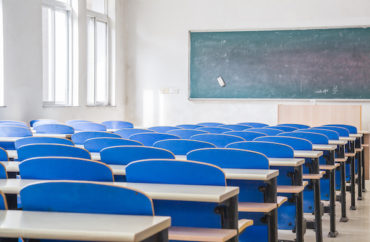 A Massachusetts primary care physician said that teachers "shouldn't fear returning to classrooms."
"[T]he more we learn about this novel virus, the more we learn that schools are not where COVID-19 is spreading," Carolina Abuelo, a doctor at Massachusetts General Hospital said in a recent essay in U.S. News & World Report. "And yet the fear among teachers has not lessened with that evidence."
"As a physician who has cared for COVID-19 patients and a mother of two school-aged kids, I understand the fear," Abuelo said. However, in the past year, "we've learned a lot about how to protect ourselves from the coronavirus and how to care for people who contract it."
She said that students are suffering from remote learning and that teachers need to stop resisting a return to in-person learning.
Abuelo said:
These days, the thing I'm losing sleep over is remote learning. In Brookline, Massachusetts, where I live, we've been lucky to have a hybrid option for school, but on remote days there is very limited interactive teaching, with lessons consisting mostly of prerecorded videos and independent assignments.
The Massachusetts doctor also said:
Closed schools are harming young people's mental health and causing a loss of knowledge. One study suggests students also may lose out on about 3% of their future career income due to learning losses during the pandemic; a separate analysis points to a potential decrease in life expectancy associated with school closures, which likely will affect kids along predictable racial and socioeconomic lines. On a national scale, economic losses tied to students' educational loss could amount to $14.2 trillion over time.
"If schools were a major source of COVID-19 spread, closing them would be a worthwhile tradeoff," Abuelo said. But the data does not support this conclusion. After all, "research indicates that children younger than 14 years old have half the rate of infection as those 20 and older."
She said that most schools could even be safer than hospitals, due to social distancing and other coronavirus safety guidelines.
IMAGE: Humannet / Shutterstock.com
Like The College Fix on Facebook / Follow us on Twitter