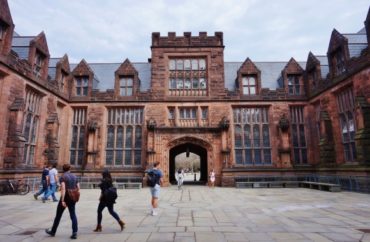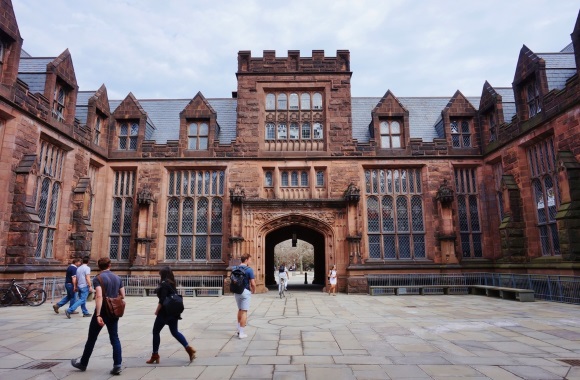 Princeton University senior Scott Newman, a son of New York City wealth and privilege, has a book out about the school's "prestige-intoxicated students" and "unfriendly, uninspired and corporatized [campus] culture."
For his senior year, Newman is finishing his degree virtually in, of all places, Sydney, Australia because there "no one even knows what Princeton is," he says.
"I'm grateful that I got such a great education, but I regret going to Princeton," Newman says. "I wouldn't send my kids there, and I wouldn't recommend it to anyone else."
Newman claims his first three college years would have been better spent "hitchhiking, chatting to strangers in dive bars and making mistakes" rather than getting perpared for a "soul-crushing career" in banking, consulting or IT.
"Princeton, at least to a degree, made me into a social-climbing weasel and it was f - - king disgusting," Newman writes in his book "The Night Before the Morning After."
"Like everyone else, I got sucked into the vortex — going to all the dinners, sending all the follow-up networking emails and taking for granted that investment banking was where I was headed. Eventually, I had the will power to pull myself out, but it wasn't easy."
"I looked at it rationally," he said. "When you have single-digit acceptance rates, when you take just six out of 100 kids, it's not about being smart or well-rounded, it's about knowing how to play the game better."

Newman claimed that Ivy League schools prefer students "who are super devoted to one super specific progressive cause." So, as a writer and burgeoning historian, he focused on crafting the world's most superabundant curriculum vitae that played to those strengths. …

"They don't want genuinely interesting people," Newman writes of the nation's top schools. "All they want is some kid interested in the flavor of the day, which at the time that I was applying to colleges and dealing with this, was save-the-world pandering." …

Newman describes his college peers as socially stunted "weirdos" who worship at the altar of Mammon. Ironically, they started out as progressive-minded dreamers, he said.

"A lot of Princeton students started out wanting to be doctors or do good in the world," he said. "But that goes away really quickly under the pressure to work in the Holy Trinity of banking, consulting or tech."

Newman, for instance, had dreamed of becoming a writer, but after a little time at Princeton, he "felt that banking was the thing to do."
Prestige-seeking students, Newman contends, are deathly afraid of making a mistake or even "thinking a thought" that might hinder their chances" of making it in the corporate world. "It's an environment that stifles any kind of creativity."
IMAGE: EQRoy / Shutterstock.com
Like The College Fix on Facebook / Follow us on Twitter