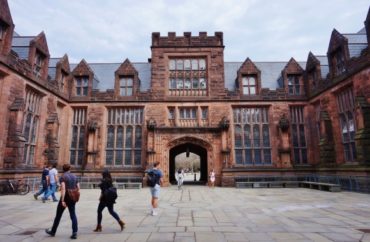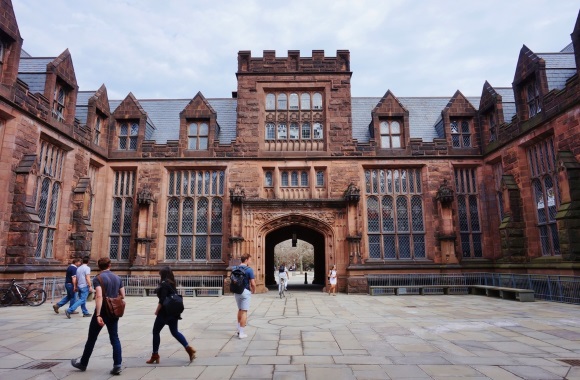 When students at Princeton University wanted to protest violence against Asian women, the Ivy League university let them do so, in contradiction of its own coronavirus regulations.
But when Catholic students wanted to celebrate Mass, officials at the Ivy League university stepped in to enforce the COVID regulations again, allowing them to host only a few people.
"Princeton University, where I am currently an undergraduate student, clearly has different standards for political protests and religious services," Abigail Anthony wrote recently for National Review. "Princeton recently permitted a large anti-racism vigil that violated Social Contract guidelines, but upheld the restrictions for the Catholic organization's Easter Vigil and Mass," Anthony said.
"Apparently, social-justice activists are immune to the coronavirus," the Federalist Society president said.
Hundreds of students held a vigil for the victims of the Atlanta spa attack on March 27, Anthony said, many not social distancing according to photos posted. The event appeared to violate the university's social contract that forbids more than ten people gathering outside.
University officials, in response to Anthony's questions, said the 2,000 person capacity chapel could be opened for a 50-person Mass. Anthony suggested an Easter Vigil mass, since "vigils" were apparently exempt from the regulations.
But the university would not allow the students to use the normal rites of the Easter Vigil Mass.
"One week after the anti-racism vigil, the Social Contract was enforced for religious services," the Princeton student said. "Princeton University's Catholic organization, the Aquinas Institute, was unable to provide a regular Easter Vigil and Mass."
The students were not able to follow many of the Easter Vigil traditions — "We did not gather around the Paschal Candle, receive Holy Water, or blow out our candles."
She criticized the university for allowing other protests, but not a Catholic Mass of the same size.
"Perhaps Christians should consider gathering every Sunday at 10 a.m. to protest against sin. This might meet the university's threshold for activism," Anthony said.
IMAGE: EQRoy/Shutterstock
Like The College Fix on Facebook / Follow us on Twitter