A year ago, Notre Dame professor Christian Smith wrote a scathing op-ed in The Chronicle of Higher Education about how badly higher education is drowning in the "manure" that "has piled up so deep in the hallways, classrooms, and administration buildings of American higher education."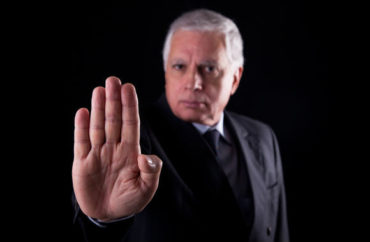 In December, the column was listed as among the most popular of 2018 for the Chronicle. This month, The College Fix reached out to Smith, a professor of sociology, to comment further. While he turned down the interview request, his concerns remain valid.
The op-ed laid out 21 ways that higher education has become mired in "bullshit" that is "contributing to this country's disastrous political condition and, ultimately, putting at risk the very viability and character of decent civilization."
"BS is the university's loss of capacity to grapple with life's Big Questions, because of our crisis of faith in truth, reality, reason, evidence, argument, civility, and our common humanity," Smith begins.
He blasts universities for turning into "factories, state bureaucracies, and shopping malls," treating students like they are "livestock, numbers waiting in line, and shopping consumers."
He then takes aim at the university tenure system:
BS is a tenure system that provides guaranteed lifetime employment to faculty who are lousy teachers and inactive scholars, not because they espouse unpopular viewpoints that need the protection of "academic freedom," but only because years ago they somehow were granted tenure.
He follows that up with a criticism of education funding, writing "BS is states pounding their chests over their great public universities even while their legislatures cut higher-education budgets year after year after year."
Smith also took on the higher education bubble: "BS is third-tier universities offering mediocre graduate programs to train second-rate Ph.D. students for jobs that do not exist, whose real function is to provide faculty with graduate RAs and to justify the title of 'university.'"
Also on his list, the lack of intellectual diversity: "BS is the grossly lopsided political ideology of the faculty of many disciplines, especially in the humanities and social sciences, creating a homogeneity of worldview to which those faculties are themselves oblivious, despite claiming to champion difference, diversity, and tolerance."
Finally, he eviscerates "the ascendant 'culture of offense' that shuts down the open exchange of ideas and mutual accountability to reason and argument," and discourages professors from "expressing their well-considered but unorthodox beliefs, for fear of being hounded by closed-minded students and parents or targeted by grandstanding politicians."
Smith concludes his list by pointing out he could continue with his criticisms, but wants to clarify that he does love parts of the higher education system in which he works.
"I have worked to help raise and sustain my universities' program rankings and institutional status. I have taught classes of more than 300 students," he writes. Pointing out the BS is painful for him, he writes.
For him, higher education needs to be a bastion against rising tides:
The world is always being overrun by political, economic, religious, and social unreason, violence, stupidity, deception, and domination through sheer power. But I have long believed that, despite its flaws, American higher education should, could, and often did stand as an elevated island, a protected reserve for the practice of open inquiry, reasoned debate, critical and self-critical reflection, persuasion through argument and evidence, and genuine progress in shared learning.
But as the university system continues to drown in BS, this mission becomes more and more difficult, he added.
To discover all 21 ways in which Smith calls "BS" on higher education, read the full article.
Image: Alexandre Nunes / Shutterstock
Like The College Fix on Facebook / Follow us on Twitter