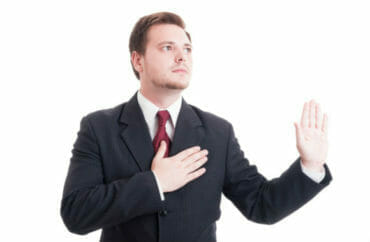 Applicants across the University of California system must now submit diversity, equity and inclusion statements as a matter of course.
What's more, studies show "as many as one in five faculty jobs across America require them. And government agencies that fund scientific research are starting to make grants to labs conditional upon their diversity metrics and plans," The Economist reported Saturday.
Advocates argue these statements are necessary to advance desirable diversity goals and demonstrate success engaging with students, but critics contend the pledges serve as political tests, violate academic freedom, devalue merit, and infringe on First American rights, according to The Economist.
"Seemingly everyone" at the University of California system must file a document "outlining their understanding of diversity, their past contributions to it, and their plans 'advancing equity and inclusion' if hired," it reported.
"Not long ago, such statements were exotic and of marginal importance," according to the magazine. "Now they are de rigueur across most of the University of California system for hiring and tenure decisions."
The article cited one 2018 Berkeley "cluster search" for five faculty in biological sciences.
Out of 894 applications, 680 candidates were eliminated without examining their research or other credentials but rather their DEI statements, the outlet reported.
Now the trend is seeping outside academia.
"Critics worry about the proliferation of diversity criteria in science," The Economist reported:
Beginning this fiscal year, the Department of Energy, which funds research on nuclear and plasma physics, will require all grant applications to submit plans on "promoting inclusive and equitable research". Since 2021 the Brain Initiative at the National Institutes of Health has required prospective grantees to file a "plan for enhancing diverse perspectives". Teams with investigators from diverse backgrounds receive precedence.

People are unwilling to push back because they are afraid to lose their funding, and no one wants to become a martyr for defending reason," says Anna Krylov, a professor of chemistry at the University of Southern California. Professor Krylov studied in the former Soviet Union and sees parallels that are "a little too close". Rather than Marxism-Leninism, "you really have to pledge your commitment to critical social justice".
Read the whole article at The Economist.
MORE: 15 scholars who helped lead the charge for academic freedom, open inquiry in 2022
IMAGE: Pop Paul-Catalin / Shutterstock
Like The College Fix on Facebook / Follow us on Twitter