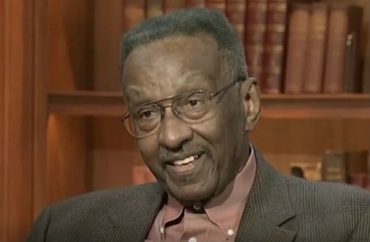 Walter Williams, a venerable economics professor at George Mason University who is considered one of the nation's greatest defenders of free-market economics, has died. He was 84.
He not only influenced countless young scholars with his conservative brand of economics, he also helped educate the masses through his popular syndicated column.
His overall career spans some five decades, during which he bluntly and tirelessly warned all who would listen that big government hurts the poor and marginalized the most, among other important messages.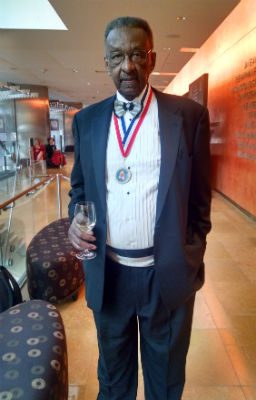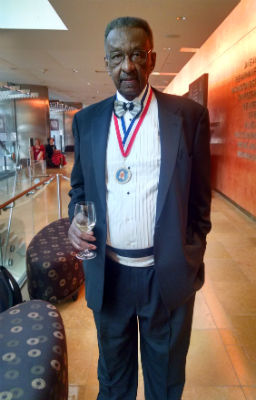 In a speech in 2017, Williams pointed out how "academia is not what it was in 1967" when he started teaching.
"Socialistic" professors now "use their classrooms to proselytize students," which Williams called "a cowardly act to take advantage of student immaturity" before their pupils have learned the skills to examine a range of opinions.
All morality starts with private property, according to Williams. "We each own ourselves," yet we tolerate the government using two-thirds of the federal budget to take one person's property and give it to another, which is "a fairly good working definition of slavery," he had said in his speech.
This should also concern Christians, because God didn't tell the Israelites "thou shalt not steal" unless Congress approves it, Williams had said. Americans have an "awesome burden to preserve liberty," which "will be dead for all times everywhere" if it falters here.
To that end, Williams strived to defend liberty, freedom and common sense in America. The Economic Policy Journal summarizes much of that work:
He was the author of over 150 publications which have appeared in scholarly journals such as Economic Inquiry, American Economic Review, Georgia Law Review, Journal of Labor Economics, Social Science Quarterly, and Cornell Journal of Law and Public Policy and popular publications such as Newsweek, Ideas on Liberty, National Review, Reader's Digest, Cato Journal, and Policy Review. He authored ten books: America: A Minority Viewpoint, The State Against Blacks, which was later made into the PBS documentary "Good Intentions," All It Takes Is Guts, South Africa's War Against Capitalism, which was later revised for South African publication, Do the Right Thing: The People's Economist Speaks,  More Liberty Means Less Government, Liberty vs. the Tyranny of Socialism, Up From The Projects: An Autobiography, Race and Economics: How Much Can Be Blamed On Discrimination? and American Contempt for Liberty.

He was also an occasional substitute host for the "Rush Limbaugh" show.

He wrote a nationally syndicated weekly column that was carried by approximately 140 newspapers and several web sites including some columns at EPJ.  His book, The State Against Blacks, was published by McGraw-Hill in the winter of 1982 and was made into a television documentary entitled, "Good Intentions."  His most recent documentary is "Suffer No Fools," shown on PBS stations Fall/Spring 2014/2015, based on Up from the Projects: An Autobiography.
As news of his passing traveled, many began paying their respects.
Conservative pundit Ben Shapiro called him "an amazing person and thinker." Texas Sen. Ted Cruz said he "was legendary. He was brilliant, incisive, witty, and profound. I grew up reading him, and he was a ferocious defender of free markets and a powerful explainer of the virtues of Liberty."
Walter Williams was an all-time great.

His final column: https://t.co/sLri6VmrRp

— Phil Kerpen (@kerpen) December 2, 2020
A piece in National Review mourning his passing described Williams as "a great communicator of ideas and a prolific, provocative and uncompromising writer."
"His voice, his happy-warrior demeanor, his cosmopolitan views, his endless fight on behalf of those with no political voices, and his generosity to all of us at Mason will be missed."
MORE: 'Suspend them': How Walter Williams would deal with 'students who are raising hell'
IMAGE: C-Span screenshot
Like The College Fix on Facebook / Follow us on Twitter