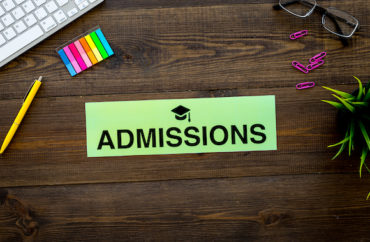 Less than a year after the massive admissions scandal involving Hollywood elites scrutinized the university admissions process, a new report says that the financial aid departments are being gamed by students from wealthy families.
USA Today, The Wall Street Journal and ProPublica Illinois all reported this week that wealthy parents are relinquishing custody or guardianship of their children to relatives or friends so that their teens can get an increased financial aid award when applying to college.
The issue stemmed from the University of Illinois Urbana-Champaign, after high school counselors in wealthy neighborhoods around Chicago were inquiring about "low-income orientation programs," USA Today reported.
The university's admissions director Andrew Borst told USA Today that the tactic may be legal, but is "ethically questionable," noting that money allocated to those wealthier students isn't going to students who might actually need the money.
Borst said that the school had identified possibly 11 students who had gamed the financial aid system in the incoming fall class, and those students will not be receiving university funds, but will still likely receive state and federal funds.
The university has referred the issue to the Department of Education, and a department spokeswoman told USA Today it "is committed to assessing what changes can be made – either independently or in concert with Congress – to protect taxpayers from those who seek to game the system for their own financial gain."
From the USA Today article:
It's still unclear how widespread the pattern might be, and ProPublica reported it had found more than 40 similar cases where students may have benefited from the model. Those students are now or have been accepted as students at University of Missouri, University of Wisconsin and Indiana University.

While the practice might be legal, it will likely be seen by many as rich families taking advantage of resources clearly aimed at the less well-off.

It also comes at a time when college costs continue to rise and more students take out loans, both private and public, to finance their education.
Read the full USA Today report here
IMAGE: Shuttershock
Like The College Fix on Facebook / Follow us on Twitter