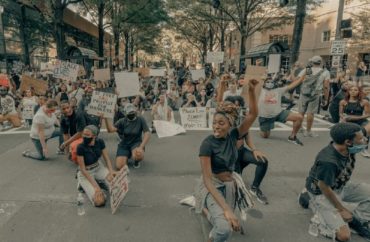 The president of Hamilton College wants his fellow university leaders to stay out of political issues that are not directly related to the campus.
University presidents should make public statements "only on issues that have a direct impact on their campus communities and in ways that protect and promote their commitment to critical thinking, active debate, and the pursuit of truth by students, faculty, and staff," David Wippman wrote in The Hill on Sunday along with Cornell University's Glenn Altschuler, an American studies professor.
"Direct impact" issues could include free speech, immigration policies that affect colleges and abortion, insomuch as universities want students to know if they can still access it, the academics wrote.
But wading into every political issue has led many Americans to hold a negative view of college, the pair wrote.
They wrote:
The erosion of that tacit bargain has already begun. Almost 60 percent of Republicans believe colleges and universities have a negative effect on the country. A major driver of their dissatisfaction is the perception that campuses lean sharply left. Conservative governors and state legislators are increasingly intervening in policies traditionally reserved for educators. Florida's Stop WOKE Act, for example, restricts what schools can teach about race, and Gov. Ron DeSantis has recently signed laws that regulate tenure and accreditation and mandate annual viewpoint diversity surveys, with an implicit threat to cut appropriations depending on the results.
"Each case is, of course, a judgment call. In this area, however, less is more," they wrote. "Presidents should resist calls to opine on every crisis or tragedy and be wary of issuing statements just because others are weighing in."
IMAGE: Clay Banks/Unsplash
Like The College Fix on Facebook / Follow us on Twitter