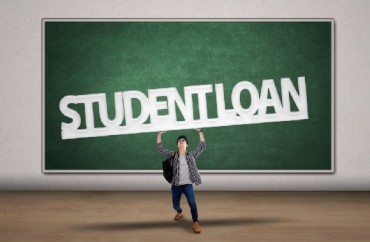 There are a lot of myths surrounding student loans, economist Beth Akers argues in a column for Real Clear Education. The three myths that she sets out to puncture are:
1. Student loans are in inescapable life sentence.
2. The student loan crisis was caused by the predatory lending industry.
3. Student loans are primarily for the economically disadvantaged.
On the first point, it is true that student loan debt is not bankrupt-able, but in the vast majority of cases it is affordable, Akers says:
Most borrowers' monthly loan payments are affordable based on their income. Those high balances that newspapers like to write about are exceedingly rare: only 7 percent of borrowers carry more than $100,000 in student debt, thus making these high-balance borrowers, such as doctors and lawyers, the minority. They don't need our collective pity.
Akers does admit some students get themselves in trouble with loans, primarily when they pick a field that doesn't pay enough or don't finish their degrees. Fortunately, these borrowers do have options:
The Department of Education's income-driven repayment (IDR) plans allow any student borrower to set his or her monthly payment to a percentage of their monthly income without major penalties. While it can be difficult to choose from and enroll in IDRs, these plans can bring huge financial benefits for those who qualify.
As far as the predatory lenders myth goes, she says to look elsewhere:
The vast majority of U.S. student debt (over 90 percent) was issued under federal student-loan programs. When you want to point a finger at someone for this problem, don't point to Wall Street but Capitol Hill. It's fair to refer to the federal student-loan program as predatory since it makes loans available regardless of whether the borrower will be able to repay.
Read the whole column.
IMAGE: Shutterstock
Like The College Fix on Facebook / Follow us on Twitter