"I feel so lucky to be able to have been born and raised in this country."
That from Andy Ngo, a grad student at Portland State, whose parents fled Vietnam decades ago. He tells his story in a profile for Oregon Public Broadcasting:
Andy Ngo's parents were lucky to make it out of Vietnam alive.

"My mother came from a family that was labeled bourgeois or middle class. They owned a jewelry business in their home which was taken after the collapse of the South Vietnamese government," Ngo said. "They were thrown into the labor camp. My mother was only 16 at that time."

His father was a police officer in a small coastal town — a good job during the war, but one that could easily get you shot afterward.

So in 1978, the family escaped by boat and ended up in Oregon, a new home mostly inhabited by white people.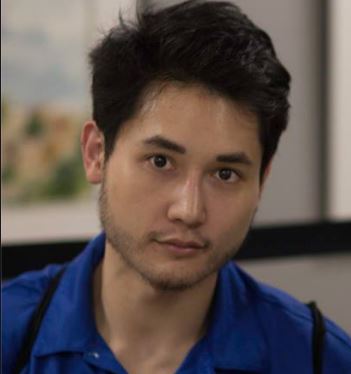 Part of Ngo's story has already been told by The College Fix. Last May, he was fired from his campus newspaper for quoting a Muslim student's Koran comments. More recently, he grabbed our attention because, as a gay atheist student, he scolded peers for mocking prayer after a church massacre.
Ngo, who leads the Freethinkers of PSU, values freedom of thought and expression above all, and he's not afraid to express his appreciation for America and real diversity. The piece in OPB points out:
… his work has been critical of Islam and the protestors who've marched for police reform and against President Donald Trump.

"Even though I am a sexual minority and I'm a person of color, I come from a family who were refugees so I feel so lucky to be able to have been born and raised in this country," Ngo said.

"So yeah, when I see the American flag, I feel a sense of pride and honor of being part of that. And I regret that a lot of people see it as a symbol of violence that should be burnt."

He said we talk too much about race and racism as a society.

"I think by focusing just on racial diversity, you miss out on the diversity of thoughts. What you develop is an ideological monoculture," Ngo said.
MORE: Newspaper fires editor for quoting Muslim student's Koran comments
MORE: Students protest gay conservative as he defends free speech at PSU
Like The College Fix on Facebook / Follow us on Twitter