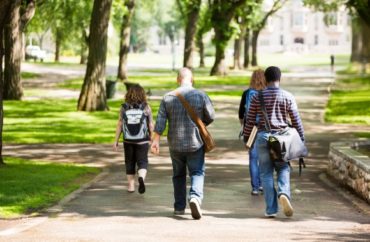 A new Pew Research Center survey found that a large majority of Americans — 73 percent — say colleges and universities should not use race or ethnicity as a factor for admissions decisions. Only 7 percent said they believed race should be a major factor, and 19 percent said it should be a minor one, Pew reported.
"The issue emerged again earlier this month when a federal judge heard closing arguments in the high-profile lawsuit against Harvard University that could eventually reach the U.S. Supreme Court and influence the future of affirmative action in higher education," Pew reported.
Data for the survey was drawn from 6,637 panelists who weighed in between Jan. 22 to Feb. 5.
Inside Higher Ed had more analysis on the Pew survey:
Democrats as well as Republicans opposed the consideration of race in admissions, although Republicans were more negative than were Democrats.

The Pew survey also asked Americans what they thought should be major and minor factors in college admissions decisions.

Here, by far the factor with the most support was grades in high school, which 67 percent said should be a major factor, followed by standardized test scores, with 47 percent.
Read the Pew report and the Inside Higher Ed report.
Like The College Fix on Facebook / Follow us on Twitter