Suggesting that some good things came out of colonialism can be a career killer — and more. Just ask Portland State University Bruce Gilley, whose 2017 "The Case for Colonialism" article prompted demands for his firing, blacklisting, an administrative probe, and even threats of violence against the author.
The threats were "serious and credible," and led to the piece's removal from Third World Quarterly.
Now the National Association of Scholars has republished the controversial article "to ensure that it will be permanently available to students, scholars, and the general public."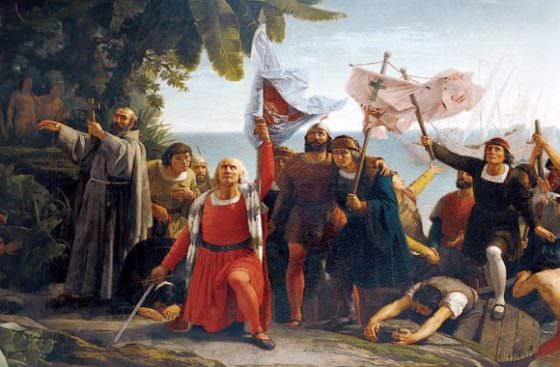 "The efforts to censor Bruce Gilley's article and the attacks on him personally were outrageous," NAS President Peter Wood said. "Gilley published a well-reasoned and humane perspective on the political and economic challenges that face many Third World nations. Anyone who actually reads the article will see his thoughtful tone and good will."
"But we live in a time when many in the academic world believe they have the right to prevent the expression of views they disagree with," Wood added. "The actions of those who sought to suppress Gilley's article demonstrate this. The intolerance and anti-intellectualism displayed in this instance reached a new extreme. The NAS is pleased to restore this important article to its legitimate place in academic debate."
The association posted the article on its website and published it in the summer 2018 issue of its quarterly journal, Academic Questions.
The article begins:
For the last hundred years, Western colonialism has had a bad name. Colonialism has virtually disappeared from international affairs, and there is no easier way to discredit a political idea or opponent than to raise the cry of "colonialism." When South African opposition politician Helen Zille tweeted in 2017 that Singapore's success was in part attributable to its ability to "build on valuable aspects of colonial heritage," she was vilified by the press, disciplined by her party, and put under investigation by the country's human rights commission.

It is high time to reevaluate this pejorative meaning. The notion that colonialism is always and everywhere a bad thing needs to be rethought in light of the grave human toll of a century of anti-colonial regimes and policies. The case for Western colonialism is about rethinking the past as well as improving the future. It involves reaffirming the primacy of human lives, universal values, and shared responsibilities—the civilizing mission without scare quotes –that led to improvements in living conditions for most Third World peoples during most episodes of Western colonialism. It also involves learning how to unlock those benefits again. Western and non-Western countries should reclaim the colonial toolkit and language as part of their commitment to effective governance and international order.
MORE: Conference to reconsider colonialism held in secret to avoid protests
Like The College Fix on Facebook / Follow us on Twitter