It's debatable whether asking college applicants about their criminal history makes campuses any safer, or simply penalizes those who were too poor to have good legal representation or have already paid their debt to society.
The Common Application recently came down on one side, removing a criminal-conviction question for applications to 800 or so colleges starting next year.
Another debate isn't even being acknowledged by colleges, though: Why is the Common Application still asking students about their disciplinary record from kangaroo-court proceedings?
Lawyers Justice Dillon and Scott Bernstein point out the uselessness of asking this question in light of rampant failures in campus disciplinary proceedings, where mob justice and administrative convenience is more powerful than due process.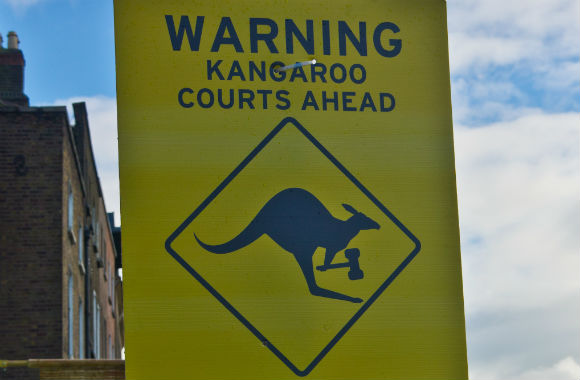 Writing in The Washington Post, they note that at least criminal defendants have "the right to cross-examination, the power to subpoena evidence and witnesses in your favor and the presumption of innocence unless guilt is proved beyond a reasonable doubt."
None of these exist in campus proceedings, particularly sexual-misconduct cases, which "get decided behind closed doors on a far lower standard of proof than the high bar required for conviction in criminal court."
Yet students will be branded as sexual miscreants for life based on a low evidence standard that resulted in a punishment as minor as probation:
This makes no sense. If bad things that people are accused of doing in the past shouldn't be relevant to a school's evaluation of that student, then shouldn't that apply with even more force when that finding is made without any due process rights and with the lowest burden of proof used to find facts in law?

In our practice, we have seen this more times than we can count — futures ruined by "trauma-informed" Title IX inquiries conducted by ideologically driven investigators who care more about politics than the truth.
They declare the removal of the criminal-conviction question "virtue-signaling" that ignores the real, widespread, documented harm from kangaroo courts:
[T]his was not a principled decision. It was a political one — box-banning for the cocktail-party set. Real fairness would just be a little too risky.
Like The College Fix on Facebook / Follow us on Twitter