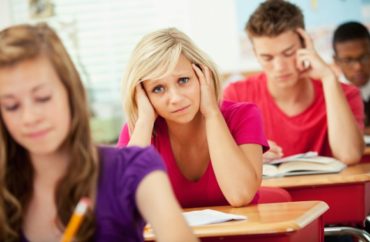 An education reporter for The Daily Wire recently published the second part of a three part series on the Parent-Teacher Association and how, in his opinion, it failed to advocate for parents and students in the past year. He said the organization "sold out" to political interests.
While "everyone is talking" about the numerous education problems brought about by the coronavirus and the ensuing lockdowns, the organization "has been essentially absent from the public debate on reopening schools," Luke Rosiak said.
He said:
K-12 schools are in the biggest crisis in memory. Some have not been fully open in a year, despite evidence that schools do not increase the rate of coronavirus in a community when prevention strategies are used. Women have had to leave the workforce to watch their children. Academic achievement is cratering. Some impoverished students have simply dropped off the grid. Meanwhile, magnet schools have taken to deliberately lowering academic standards in the name of social justice.
Rosiak said that the conservative publication found the PTA "has taken a backseat role in the fight" for reopening schools, "while taking more forceful positions for partisan causes that alienate much of its membership."
He said that a legislative conference earlier this month had plenty of panels and discussions about diversity, inclusion and climate change, but few on how to push for schools to reopen.
Rosiak found a number of issues where the PTA took a political position not supported by most parents, including on issues of race and gender.
Read the full report and part one and part three.
Image: Upset.Locke_Photography.Shutterstock
Like The College Fix on Facebook / Follow us on Twitter