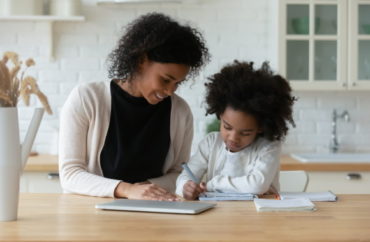 The current school year could mark the turning point where American parents in large numbers took control of their children's education in ways that they really hadn't even considered before.
"Parents and caregivers took greater responsibility for school decision-making. More than 15 percent switched their child's school for the 2020-21 academic year, which is estimated to be 50% higher than behavior pre-pandemic," the education consulting firm Tyton Partners explained in a summary of its new report "Schools Disrupted: The Impact of COVID-19 on Parent Agency and the K-12 Ecosystem."
That is the upshot of the a longitudinal survey of 3,000 parents in the fall of 2020. The survey was conducted by Tyton with a grant from the Walton Family Foundation, which takes a great interest in educational issues.
The report's call-out findings include:
• School enrollments shifted with public and private schools experiencing an estimated decrease of 2.6 million in student enrollment; charter schools, homeschooling, learning pods, and microschools all realized net increases.

• The pandemic catalyzed growth of supplemental learning pods – defined as cohorts of students gathering in a small group – with adult supervision and outside the framework of their traditional physical or virtual classroom – to learn, explore, and socialize.

• Households spent an estimated $20 billion more on an annualized basis on education-related activities, primarily stemming from the emergence of supplemental learning pods.
The survey also found a lag between more affluent and poorer families with regards to educational choices.
People with lower income's "Limited awareness of, and access to, alternative and emerging learning models significantly hindered parent agency," Tyton stated in its summary.
That gap may narrow as the education landscape settles out next school year.
Read the summary here, and request the full report.
IMAGE: Fizkes / Shutterstock
Like The College Fix on Facebook / Follow us on Twitter