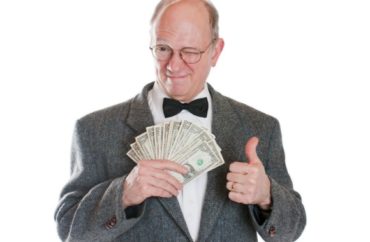 It's indisputable that college students are getting a worse education under COVID-19 restrictions, particularly bans on meeting in person. So why do colleges, including the University of North Carolina System, force them to pay the same tuition and fees, as students themselves struggle to pay their own expenses in this forcibly crippled economy?
The John Locke Foundation highlights the "lavish salaries" of professors, "hordes of administrative personnel, and services [students will] never use" (and yet continue funding) in a research brief on the UNC Board of Governors' decision last month to "keep the current tuition and fee schedule" regardless of COVID-justified restrictions:
Some board members pushed back against the motion [to keep the same schedule], claiming that it was inappropriate to keep charging fees for services that students are prohibited from fully utilizing. In the words of board member Marty Kotis, students will be receiving an "inferior experience" to cover for the system's financial wounds.
Yet their professors will remain handsomely paid, regardless of the quality of instruction they provide remotely, according to researcher and North Carolina State student Grey Davis:
The U.S. Bureau of Labor Statistics reports that the median pay for professors is $79,540. If we ignore the industry and look solely at earnings by educational attainment, those with a master's degree (the minimum academic credential to be hired as a professor) earn a median of $77,844, whereas those with a doctoral degree earn a median of $97,916. …

By looking at the data, it becomes evident that professors are not as low paid as what is commonly believed. A sizable share of UNC-Chapel Hill professors receive salaries that are more than double the market salary of $79,540. In fact, there are more UNC professors that make over $200K, the highest being $864,910, than those that make less than $100K.
He questions whether employees are "working just as hard as they do when teaching face-to-face":
Many students go to great lengths to take out loans to pay for their education and the services universities offer, including health services, student-run activities, educational technology, debt services, and campus security being the cores one enjoyed by those physically on campus.

It is counterintuitive for schools not only to continue billing students for certain services while refusing to provide them but also to not refund any fees that were not used for their designated purpose.
Davis compares the UNC System unfavorably with Purdue University, which has kept tuition and fees flat for several years while increasing instructional spending – by lowering administrative spending.
IMAGE: Sean Locke Photography / Shutterstock.com
Like The College Fix on Facebook / Follow us on Twitter